Sony unleashes quartet of Walkmans
A, S, E and W Series Walkmans in Sony MP3 player alphabet record attempt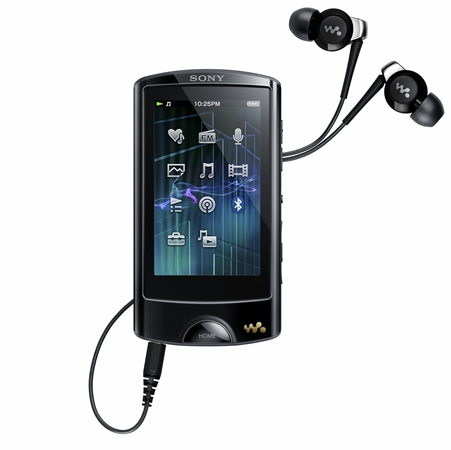 You probably have an MP3 player on your phone, but if you don't Sony wants you to check out its raft of new audio machines. The company has just announced four Walkmans that'll appeal to anyone concerned by Apple's increasingly invasive approach to personal audio.
The Sony Walkman NWZ-A860 has a 2.8in touchscreen for flicks and photos with up to 64GB capacity and Bluetooth for wireless headphones and streaming to compatible speakers. It's one for audiophiles who will appreciate the S-Master MX Digital Amplifier which reduces noise levels and distortion.
That's joined by the slim new S Series model (NWZ-S760) which will play your videos on its 2in display and also has Bluetooth streaming – though wireless headphones come as an optional extra. It's available in 8GB and 16GB and has a massive 50 hour battery life for audio playback.
Bringing up the rear are the E-series and W-series models. The NWZ-E460 comes in 4GB and 8GB models and brings funky, colourful designs to the table, while the E460 should be your go-to choice for a fun MP3 player – it even has an dedicated karaoke display. The wearable NWZ-W260 is light enough to use when jogging, water resistant and has a three-minute quick-charge function that'll power you up for an hour-long run. It's toned down the weight of its W-series predecessor but left plenty of room for your gym playlists on the 2GB or 4GB models.
Sony is letting these four models out of their cages at the end of August so that should be enough time to decide what's more important – sound quality, wearability or karaoke.
Also
Vibe Watch lets you pick from 80,000 colour combinations