Sony PlayStation Move motion controller named and detailed
Sony has finally unveiled its motion controller, and while we'd all heard rumours the Wiimote-esque controller would be called the Arc, it's in fact b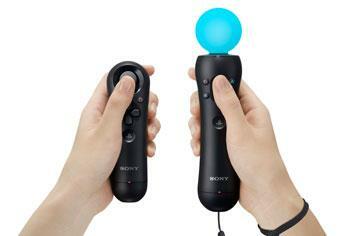 Sony has finally unveiled its motion controller, and while we'd all heard rumours the Wiimote-esque controller would be called the Arc, it's in fact been named the PlayStation Move.
Set to launch in the autumn, the Move motion controller will be partnered with the Move sub-controller, which will aid you in more precise movement and navigation of characters and objects thanks its D-pad and joystick. Basically, it's the Nunchuk of the PlayStation world, except it works wirelessly alongside the motion controller instead of having to be connected together.
The Move platform of course would not be complete without the PlayStationEye camera, which tracks your movements and position in 3D space of the Move motion controller – something Sony says will allow users to play games as if they were actually in it. You'll even be able to record your voice or snap your picture, to really place yourself in the game.
As for the Move motion controller, the glowing orb on the end of it changes colour as you play, helping the PlayStation Eye camera to track both fast and subtle moves. You'll also receive that reassuring rumble feedback on the controller letting you know when you've done something right… or wrong.
Sony has also promised a strong lineup of software titles to support the platform, with more than 20 games coming during 2010 for your to get your fingers around, and has said all the kit will be available in different bundles to suit different needs.
Apparently a pack with both controllers, the PlayStation Eye camera and a game will come in at under $100, but we'll wait to see UK prices before we get too excited about that.
So, which are you most looking forward to trying out – PlayStation Move or Xbox's Project Natal? Let us know below.