Sony Ericsson Xperia X10 hitting UK in February
We knew that Sony Ericsson's Xperia X10 was due to hit shelves in the first half of next year, but now a pre-registration page on the company's UK web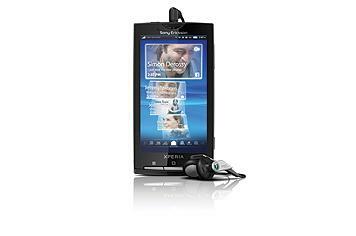 We knew that Sony Ericsson's Xperia X10 was due to hit shelves in the first half of next year, but now a pre-registration page on the company's UK website has shed a bit more light as to when we can expect it.
Listed with an "expected launch" of February, the X10 will launch after the iPhone extends its reach to Vodafone in Janaury.
Specwise though, the X10 certainly gives Apple's handset a run for its money, with its 1GHz Snapdragon chipset, 8.1-megapixel camera, Wifi, 3G, GPS and its frankly massive 4-inch touchscreen.
Of course there's also the UI formerly known as Rachael, "UX", which has got us all aflutter in a couple of promo vids, and which we can't wait to get hands on with come the New Year.
The only downside to all this is that we know the X10 is set to launch packing Android 1.6, and not the latest 2.0 which will debut on the Motorola Droid (or the Milestone, depending on where you live).
We'll keep you in the loop with more specific dates as we get them, so keep it locked to Stuff.tv for the latest and let us know if the Xperia X10 tickles your fancy below.