Shameless iPhone clone runs Windows Mobile *shudder*
Fancy an iPhone but daren't step outside the  infuriating world of Windows Mobile? Then rush over to SourcingGate, who are offering a wide range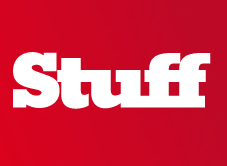 Fancy an iPhone but daren't step outside the infuriating world of Windows Mobile? Then rush over to SourcingGate, who are offering a wide range of shameless iPhone clones imported direct from the land of the (copyright) free, China.
The latest addition to the hall of shame is the Daxian x999, pictured above. Like the iPhone, it features a 2MP camera and EDGE connection (but no Wi-Fi), plus a bunch of iPhone-style application buttons and the Touch-Flo gesture-senstive front end. Unfortunately, it runs Windows Mobile 6.0 – let's hope there's a stylus built in there somewhere.
Still, you buy the x999 for as little as £140 (US£270) – assuming you want to order 50 of the things.
It gets worse. Down at the bottom of the SourcingGate page is a rogues gallery of other iPhoneys, including the Desay M888 and the CECT N98:
My advice: stick to the original. 
More like this: iPhony: the best iPhone clone yet