Rumour – HTC releasing three first-gen Windows Phone 8 handsets
HTC Zenith, Accord and Rio smartphones will provide high-end, mid-range and entry-level options, says report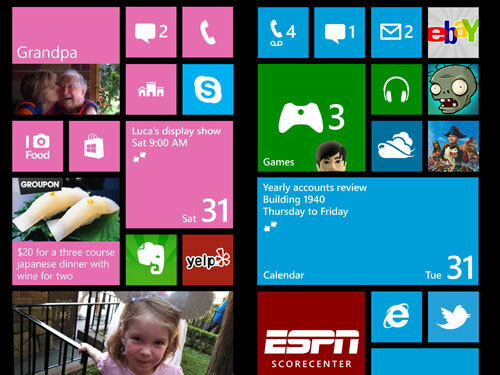 Windows Phone 8 was officially unveiled yesterday, but Microsoft didn't reveal any of the hardware – saying merely that HTC, Nokia, Samsung and Huawei would all be making devices. Now The Verge claims to have unearthed details of HTC's first WP8 handsets: the Zenith, the Accord and the Rio.
A "knowledgeable source" told the site that the HTC Zenith will be the flagship model, boasting a 4.7-inch 1280 x 720 Super LCD screen, quad-core Qualcomm processor, HSPA+ and 8-megapixel camera. The Accord is slightly further down the pecking order, with a 4.3-inch 1280 x 720 screen, 8-megapixel camera, 1GB of RAM and a dual-core processor. Finally there's the entry-level Rio, with a 4-inch 800 x 480 screen, HSPA, 5-megapixel camera, 512MB of RAM and an 800MHz single-core processor.
All three are said to be going on sale this year. Makes sense, seeing as WP8 will be going live in the autumn. We'll keep you posted if and when the story develops.
AWARE2 – the 50-gigapixel digital camera
Sony Xperia S gets Ice Cream Sandwich update