Rumour – Half-Life 3 announcement this week?
Gamescom expo's website mentions Valve's long-awaited sequel, then claims it was all a mistake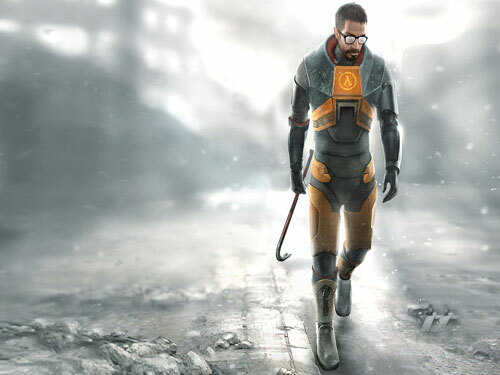 Later this week, the Gamescom trade show will kick off in Cologne. Loads of exciting titles will be shown off – but could Half-Life 3 be the star of the show?
Gamescom's own website suggests it will, listing the game – not to mention another as yet unannounced title, Dragon Age 3 – in a line-up of releases. At the time of writing, both games are still on the PDF list, but Gamescom's PR representatives have told Eurogamer that their appearance there is "a mistake".
They declined to explain how such a mistake had occurred, giving us a tiny sliver of hope that they're fibbing in an attempt to repair the damage done by letting the cat out of the bag and stealing Valve's thunder in such an unchill way.
Half-Life 3 has never been formally announced as being in development, but we're certain Gordon Freeman's story will continue from his last outing, 2007's Half-Life 2: Episode 2. Episode 3 was listed as in the works, but has never materialised, leading gamers to speculate that what was once intended to be a shortish add-on has been expanded into a full-blown Half-Life sequel.
[via Eurogamer]
You may also like
Gamescom 2012 – Capcom unveils new game Remember Me
New video! Nokia 808 PureView – 41MP monster or novelty smartphone?