Rovio set to launch Angry Pigs
Rumour has it we'll get to reign as King Pig in the next Angry Birds app – revenge against those pesky birds at last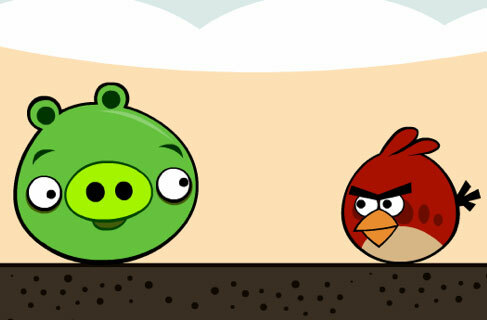 If the appeal of flinging fowl is starting to wane, maybe it's time to try Angry Birds from a new perspective – saving the Pigs' bacon.
Those roving tech reporters at Pocket-lint have seen an upcoming Angry Birds spin-off from Rovio and say that we'll be playing as Pigs before we know it – probably catapulting oinkers at the Birds to make sure none get through your line of wood and stone defences. The Pig characters will have different skills and strengths too, to keep things interesting and no doubt provide the app creators with endless merchandising opportunities.
Same addictive gameplay, different cartoon animals to fling about: sounds like a winning formula to us. And we rather like this trend towards gaming villainy – soon we'll be sending robot minions to fight Mega Man and squirrelling away princesses from Mario.
Amazon Kindle Phone could soon become reality
Olympus shows off MEG 4.0 wearable display glasses
Nokia lets you explore Batman's Gotham City in 3D