Radio's Sky+
So you know all about Pure's BUG and its ability to record radio shows to SD card. But did you know it now has a digital telly-style EPG?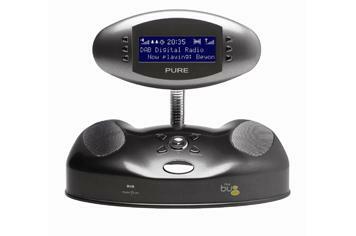 More than a year after Freeview started its Electronic Programme Guide, DAB radio finally has its own one.
The first radio to support the seven-day DAB EPG is Pure's BUG, which is already capable of recording radio shows to SD card. That effectively makes the BUG radio's Sky+.
Instead of picking up a copy of the Radio Times, fiddling around programming the BUG to record 6 Music at 21:30 on 24/06/05, you can now simply browse the on-screen guide and hit a button to record Marc Riley's live Glastonbury broadcast.
The main bummer is that not all the stations are currently providing full EPG information, so show info is still patchy.
If you've already got a BUG, you need to download a new firmware update to receive the EPG. It's on Pure's website.