Olympus OM-D gets official launch
This Micro Four Thirds newbie should slot nicely into your most wanted camera list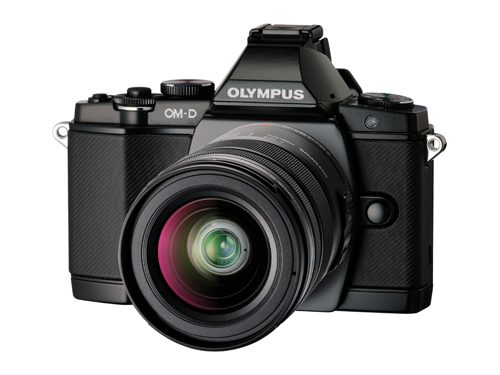 The Olympus OM-D is the latest snapper to revamp a classic camera line and with its official launch today, here's the spec list.
First up, the OM-D's specs are about as DSLR as you can get, without actually being a DSLR. The mirrorless cam packs a 16.1MP Live MOS sensor – and Olympus reckons that, like the PEN E-P3, the OM-D has the fastest auto-focus time of any interchangeable lens camera (or DSLR).
You're looking at a hi-def, 1.44 million dot electronic viewfinder and a 3in tiltable OLED monitor round the back of the Olympus OM-D's dust and splashproof magnesium-alloy body.
Olympus has thrown in its True Pic VI image processing engine and a new 5 axis image stabilisation system to steady your shaky paws.
The OM-D continues checking Micro Four Thirds spec boxes with full HD video recording (up to 29 minutes) and ISO sensitivity up to 25600 – plus if you've already joined the interchangeable lens brigade you can use all your existing Olympus Micro Four Thirds lenses.
Olympus is unleashing the OM-D on camera fans in silver and black this April. While we're not being told the body-only price just yet, we do know that if you plump for the M.ZUIKO 12-50mm lens it'll cost you a cool £1150.
We have a sneaky suspicion that we'll be more than happy to part with the cash – but we'll know for sure once we get some hands on time.
Canon reveals iPhone-compatible Isux 510 HS and Ixus 240 HS Wi-Fi cameras
Apple may have Macs with retina displays in the pipeline