By Numbers – Media 100
Move over Murdoch, we've got some fresh-faced US tech giants for you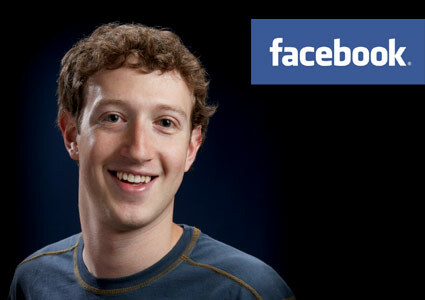 The Who's Who of UK Media, judged by The Guardian and now in its 11th year, had some surprises this time around – should Jemima Khan's role as an "active tweeter" really get her into the top 50? At the top though, we had a pleasantly predictable Facebook, Twitter and Google 1-2-3.
100 – places Mark Zuckerberg has jumped in four years – from 100 to 1.
9 – new entries from digital and tech companies. Twitter's executive chairman Jack Dorsey is breathing down Facebook's neck at number 2, with Amazon founder Jeff Bezos not far behind, ranked 12. Spotify's Daniel Ek and Andy Rubin, Google's head of mobile and founder of Android, are also new kids at 40 and 44.
4 – number of places dropped by Steve Jobs from 2010, from the topspot to number 5.
4 – percentage of top 100 in the new media category in 2006. Only Steve Jobs, Bill Gates, Sergey Brin and Larry Page (as a duo) and the BBC's director of new media, Ashley Highfield made it into the list five years ago.
14 – percentage of top 100 in the digital media category this year. Also appearing to fly the flag for the internet were Google exec Larry Page (3), Arianna Huffington (80), who sold The Huffington Post to AOL for $315m, and everyone's favourite whistleblowing troublemaker Julian Assange (32). 
27 – ranking of Sam and Dan Houser, co-founders of Rockstar Games.
7 – years Rockstar Games' masterpiece LA Noire was in development.
71 – Minimum number of places that Microsoft's chief executive Steve Ballmer must have dropped this year. From a great high of number 5 in 2009, he dropped to 29 last year and now he has disappeared entirely. Watch out next July, though – everyone loves a comeback.
£800,000 – The Guardian's estimate of Jeremy Clarkson's minimum earnings (a new entry at 74). He drives incredible cars on TV. Life isn't fair.
Also
Facebook's Mark Zuckerberg is most liked person on Google Plus
Need to know: Twitter vs super injunctions
Viral of the week – Steve Jobs impersonator gives away free iPads