Nook Simple Touch coming to the UK
Barnes & Noble's Nook Simple Touch and its glow-in-the-dark sibling are winging their way to the UK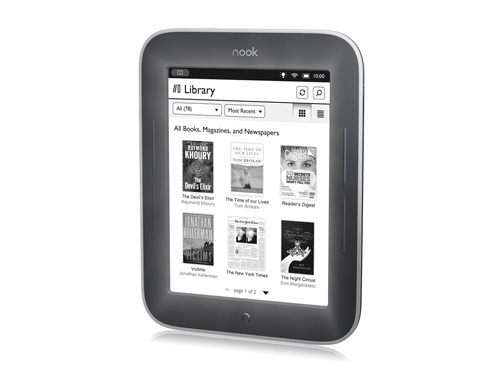 If the Amazon Kindle just doesn't satisfy your digital book needs, you may be keen to know an alternative is coming to the UK.
Barnes & Noble has just announced the Nook will be arriving in Britain in mid-October – so you'll be able to curl up on the sofa with a good ebook with the help of the Simple Touch and the Simple Touch GlowLight ereaders.
It would make sense to have some actual books to read on that e-ink 6in display, which is why you'll be pleased to know the Nook store and its 2.5 million digital books are also making the trip from the US. Even the biggest bookworm should be kept nice and busy with that many titles.
There's no word on pricing or availability yet, but the words "coming weeks" indicate the wait shouldn't be long. What's another month or so when we've been waiting since late-2009, hey?
Expect both variations of the Nook Simple Touch to cost in the region of £100.
[via Barnes & Noble]
New Grand Theft Auto V screenshots show off transport
Your next car could be completely silent
Polar launches first integrated RC3 GPS watch