Nokia Lumia 900 spotted in video
As Microsoft continues to shout about Windows Phone, Nokia has nowhere to hide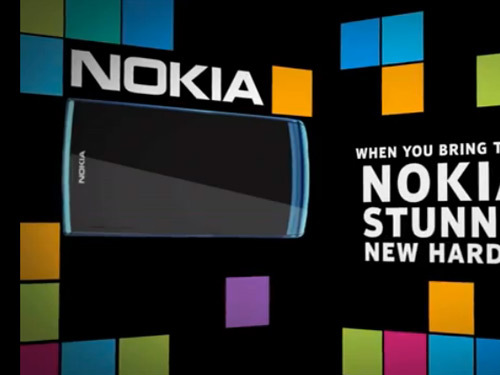 The Nokia Lumia 900 has been spotted in the above video, and as you can see it's not a subtle leak. The big brother to the Lumia 800 was used in this ad aimed at drawing developers to Windows Phone OS, which is in dire need of more apps.
If rumours are correct we can expect this curved beauty to arrive packing a 4.3in display, 8MP snapper and sadly just a single core – but at 1.4GHz it'll make zippy use of the 16GB internal storage. One of the best features is the 1800mAh battery that should keep you juiced for at least two days, even when using the Lumia 900's hasty HSPA+ connectivity.
No word on an official launch yet, but with Microsoft pumping US$1 billion into Nokia so they stick with Windows Phone OS, we expect plenty of new handsets to hit the shelves this year.  
You may also like
Google launches Google Music in the US
Google event – watch the livestream here