Next Xbox to be revealed on May 21st
It's official – we'll learn everything about Microsoft's next console in just under a month's time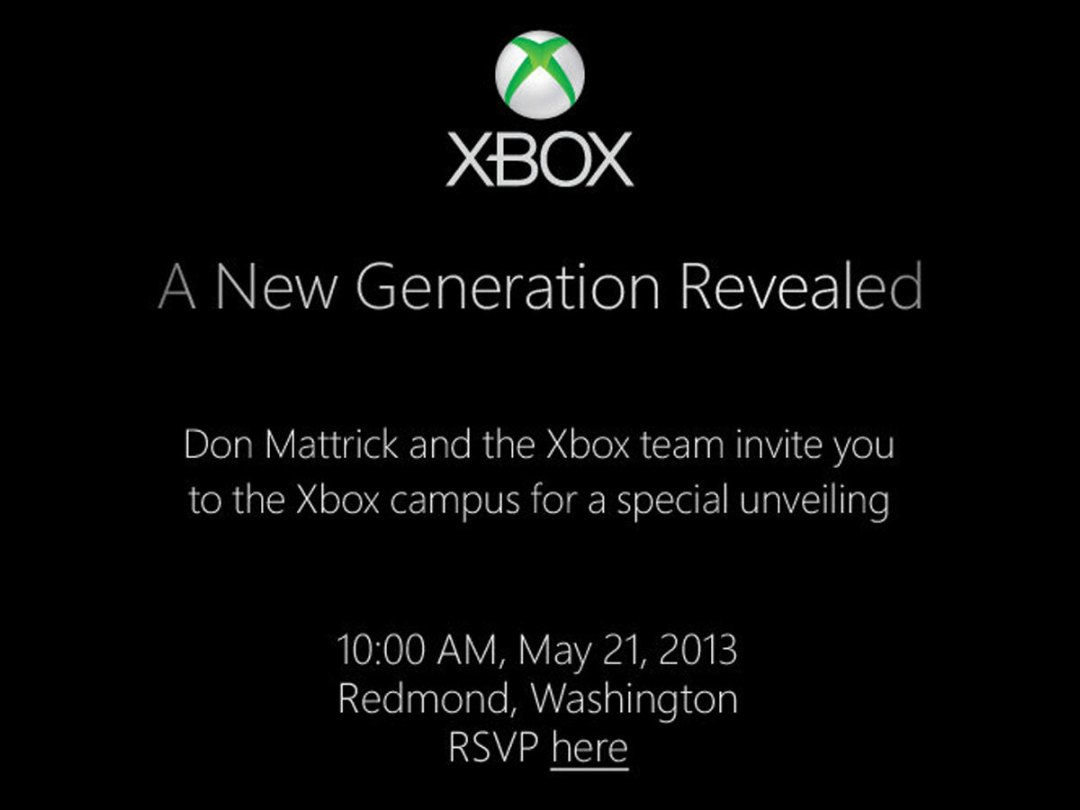 Microsoft will unveil the next Xbox on May 21st – and that's official. The company just sent out press invitations for a launch event in its home town of Redmond, Washington.
The invite doesn't give much away, save that "a new generation" will be revealed. Xbox Live's Major Nelson writes on his blog that the event will be streamed live at xbox.com and on Xbox Live, and broadcast in the US and Canada via Spike TV. He also says that the full line-up of games will be revealed at E3 in Los Angeles, 19 days after the May 21st event.
Team Stuff will be in attendance. Get the date in your diaries, folks.
[Via Major Nelson]
You might also like
Apple WWDC 2013 – what to expect
Stuff Office Cat's diary – 24/04/13