New video! Apple iPhone 5 hands on
It's thinner, lighter and faster – but can Apple's freshly unwrapped iPhone 5 claw its way back to the number one spot in our top 10 smartphones list?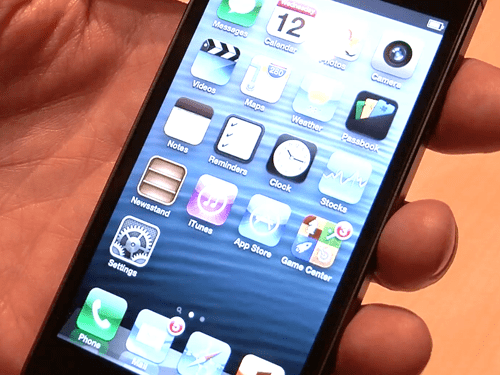 First impressions always count, so when Apple's new iPhone 5 made its entrance by dramatically rising on a pedestal from beneath the stage, one thing was clear – the iPhone 5 means business. True to form, it was unveiled to the cacophony of excitable, applauding journalists across the pond, and will probably have Apple fanboys spiralling around flagship stores across the globe before its release on September 21. We're reserving full judgement until we spend more than 15 minutes with it – but for now, find out what we think of the new iPhone 5 in all its anodised aluminium glory by watching our hands on vid.
You might also like
iPhone 5 gets EarPod headphones
Apple iPhone 5 – hands on review