New Samsung Chromebook debuted
Cheap new thin and light laptop from Google comes with 100GB of cloud storage and low price tag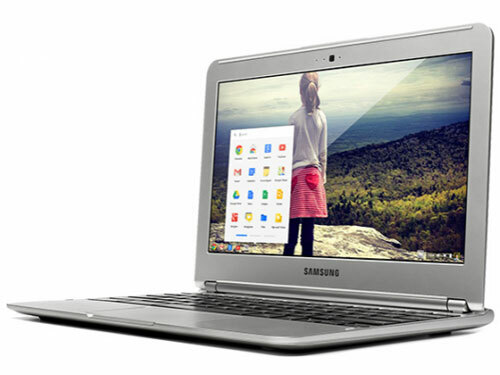 Looking for a cheap PC for basic tasks like email, browsing, video playback and poking about on social media? You might want to consider Google's latest Chromebook, an 11.6-inch laptop manufactured by Samsung.
The Chromebook rocks an 1366 x 768 resolution, 2GB of RAM and 16GB of on-board flash storage, plus 100GB of cloud space via Google Drive. There's USB 2.0 and 3.0 ports, Bluetooth 3.0, an SD card slot and a battery that Google claims delivers 6.5 hours of use per charge. And all in a package just 2cm think and 1.1kg in weight.
You can order one today through Currys or PC World, where it costs £230. Pretty affordable, by the sounds of it.
[via Mashable]
The beer can keyboard – we'll drink to that
Nokia chief hints at Microsoft Surface phone potential
Sharp prepping 7-inch Aquos Pad tablet