New iPod Touch is here
A bigger screen, thinner form, more connectivity – this is a revolution in iPods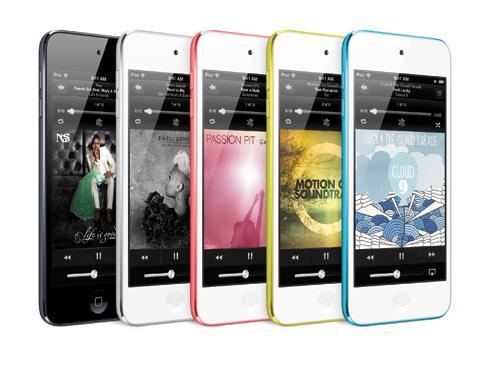 Apple has unleashed the new 5th Generation iPod Touch, hot on the heels of the iPhone 5. It's just 6.1mm thin, 88g light, making it the lightest iPod Touch yet.
Of course the new iPod Touch comes with the same Lightning connector found on the iPhone 5, plus a 4in Retina Display – ideal for widescreen video, gaming, and messaging on a comfy keyboard. And it's all powered by the A5 processor – pretty impressive for something so small and seven times faster graphics than its predecessor. And it'll all be run by Apple's Virtual Assistant, Siri.
The new iPod Touch comes packing a 5MP iSight snapper, with backside illuminated f/2.4 sapphire crystal protected lens, and a 720p FaceTime HD front-facing camera. Plus it has a Panorama feature for shooting everything you see. Add a battery that manages 8 hours video and this is starting to look astounding.
Then we met Clumsy Ninja – an interactive toy who you can move about and general manhandle. Like Nintendogs for Ninja. Moving on.
There's also a useful iPod touch Loop for adding a wrist strap – which comes in co-ordinated colours for the fashionable runner out there. All in all, this looks like Apple's best iPod Touch ever.
For the latest info on Apple's launch event, check our iPhone 5 liveblog.
You may also like
iPhone 5 release date revealed as September 21st