New Google Nexus 7 tablet specs leaked by chatty Asus rep
These are the specs for Google's new Nexus 7. If you believe a talkative sales rep that is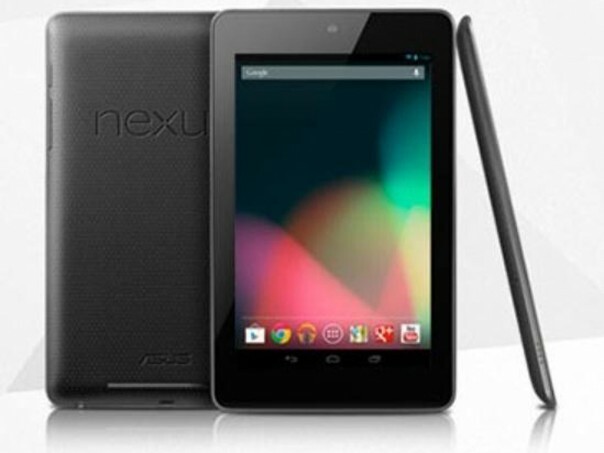 An Asus customer service rep appears to have spilled the beans on the next generation Google Nexus 7 tablet.
Google+ user Tim P's screenshot of the conversation with the rep reveals the unconfirmed specifications which include a 7in LED display with a resolution bump up to 1980×1200, along with quad-core Qualcomm Snapdragon 600 innards.
Better, faster, stronger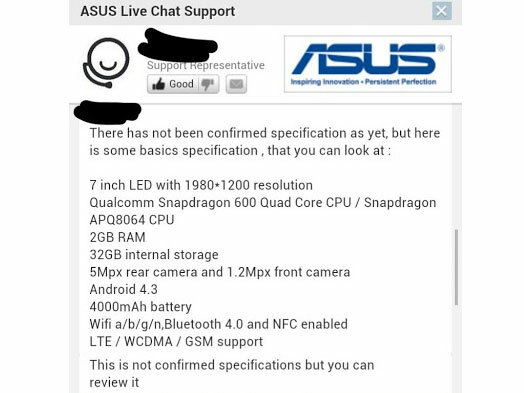 RAM has also been boosted to 2GB while camera specs are said to be 5MP and 1.2MP for the rear and front-facing cameras.
The only internal storage option listed is 32GB (presumably non-expandable) and a 4,000mAh battery that's actually a little smaller than the current Nexus 7's 4,325mAh offering.
Battery life could still be unaffected though, given the improved efficiency of Qualcomm's new silicon over the current Tegra 3 chip found in the existing Nexus 7 lineup.
Android 4.3 rounds off the spec sheet, which we're optimistically swallowing with a pinch of salt until Google announces anything official.
[Google+ via Tech Radar]