Need to know – Ultrabooks
Get the skinny on Intel's MacBook Air-baiting ultra-portable Ultrabooks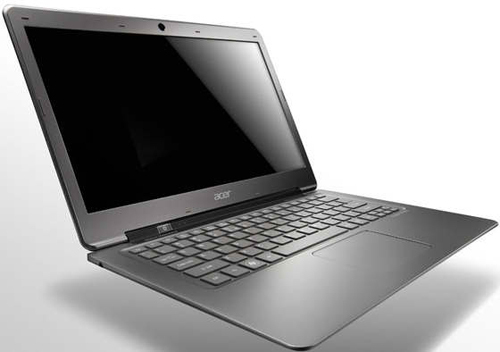 Thanks to Intel, a new breed of laptop, otherwise known as the Ultrabook has entered the tech arena. And with the newly announced Acer Aspire S3, Toshiba Portege Z830, Lenovo U300S and Asus UX21, it's high time we took a look at what this new category of computing entails.
Ultrabook – say what now?
Ultrabooks form part of a new category of super-skinny PCs announced by Intel, described as "a new line of mobile computers, combining the performance of a laptop with "tablet-like features". Being lightweight and supermodel thin are just a couple of the prerequisites Intel laid out for its Ultrabook spec. Intel has invested a whopping £185m to help fund Ultrabooks and is confident they will make up 40 percent of the market by 2012. 
Is performance compromised for the sake of portability?
In a word, no. Instant boot and resume times are the second requirement, which involves the use of Solid State Drives for improved responsiveness and Intel's latest Rapid Start technology, enabling them to resume from sleep almost instantly. A guaranteed minimum of five hours battery life is on the cards, too.
Haven't we been here before?
Kind of – Ultrabooks have essentially taken the best bits from netbooks and laptops – portability without the lack of power, and a fully-featured mobile experience without the added weight. Intel promises Ultrabooks won't make the same compromises as netbooks, packing features that are more akin to mainstream laptops, as opposed to budget netbooks. To put this into perspective, think of an Ultrabook as a MacBook Air – which is essentially what an Ultrabook is – just without the Apple branding.
Weight restrictions apply
Intel's strict guidelines stipulate that Ultrabooks can't be thicker than 20mm, so we're looking at glorious Apple MacBook Air-baiting dimensions here.
Power-up
The Ultrabook guidelines also dictate these super-slim machines will come packing Intel's second-gen Sandy Bridge ULV Core-i processors. So expect only the very best performance from your Ultrabook machine. Come 2012, we can expect Ivy Bridge chips and if they're still going strong in 2013, Haswell CPUs.
Getting connected
Impatience is set to become a thing of the past as Intel promises the Ultrabook platform will support the very best in data transfer – USB 3.0 and Thunderbolt.
Are we destined to be penniless?
Obviously, individual prices will vary, and there's certainly not going to be a one price fits all model applied here. Intel's pushing hard for a sub US$1,000 price tag (around £620), but recent announcements prove that manufacturers are finding it hard to stick to these guidelines. Word on the web suggests Lenovo plans to sell its U300S for around £800, Acer's S3 will range from £700 – £1,050, Toshiba plans to stay within Intel's pricing guidelines, while Asus is yet to release pricing details of the UX21.
The Ultrabook party starts in…
Late 2011 and early 2012 will see a surge in releases of Ultrabooks, with Acer, Asus, Tosh and Lenovo all announcing their debut Ultrabooks. Other manufacturers can't be too far behind. Either way, we're looking at a serious battle on our hands, with each manufacturer vying for our attention with its super-skinny machines. Even HP is rumoured to be outing a couple of Ultrabooks. And while there are no exact release dates, we should see them slowly trickle into the market around the end of September to the beginning of October. Better get those Christmas wish lists in.
Also
iPhone 5 release date leaked by case listing on Amazon?