Navman does sat-nav for the skint
If you've been holding out for a sat-nav that costs less than your old banger, stop holding. Navman's just announced the cheapest dedicated porta GPS we've ever seen - but have corners been cut to reach its magic £280 tag?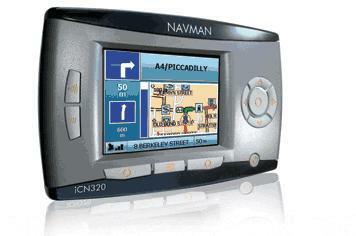 Welcome news for the poor of pocket and orientation – Navman's going to start selling a dedicated portable GPS for £280. That's cheap, even by the standards of budget sat-nav maestros Mio.
Unsurprisingly, the iCN 320 isn't bursting its motoring breaches with features. It does, however, have a 2.83in colour display, voice directions, basic points of interest, windscreen sucker mount, 12V car adapter, two hour battery and Tele Atlas UK/Ireland maps bundled on an SD card.
The crucial omission – as you'll have guessed from the buttons in the pic – is a touchscreen interface. Naturally, Navman reassures us that it's easy to use.
It's on sale now for 280 of your Earth pounds. We'll let you know what we think once we've had one in.
Related stories:
Blaupunkt adds tunes to directions