MWC 2013 – Dell crams a computer into a dongle dubbed Project Ophelia
We bet you never thought you'd be able to fit your computer in your pocket, did you?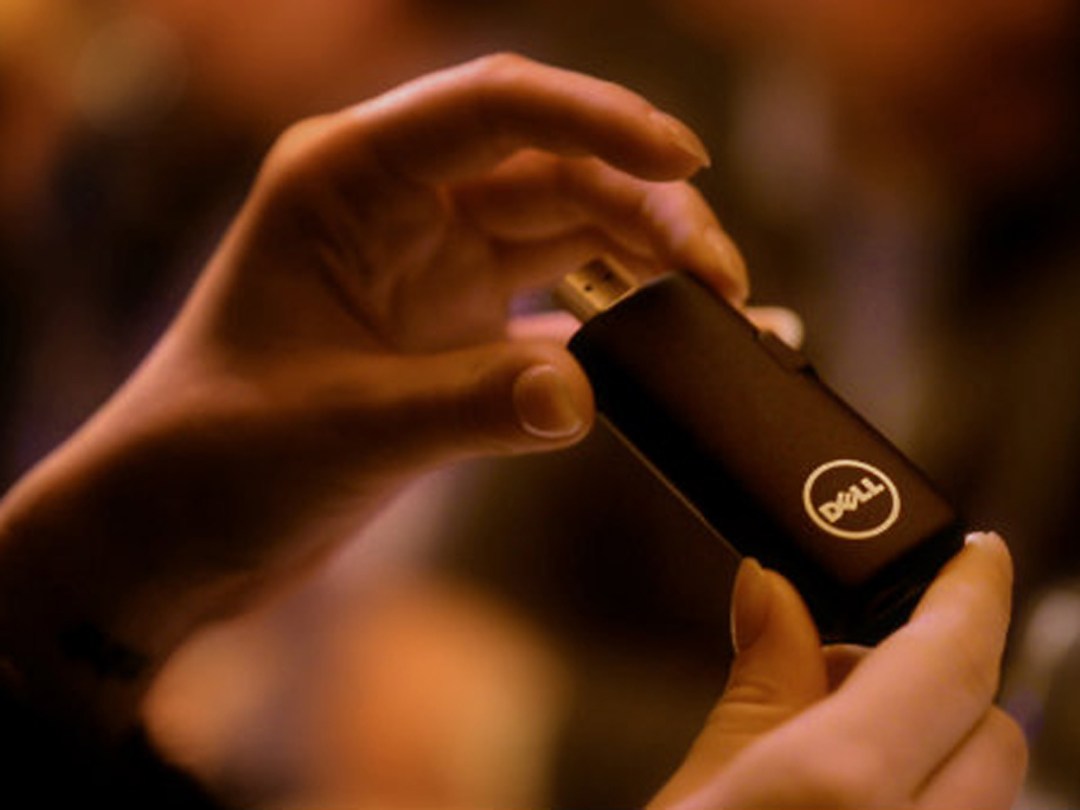 Imagine a world where lugging a heavy laptop around is old hat and working on any screen via a dedicated dongle is the new norm. That's the future of portable computing if Dell gets its way.
Dell wants you to ditch your portable computer and replace it with an even more portable computer – an Android-powered 3in dongle to be more specific. Dell's Project Ophelia slots into the HDMI port of any TV or monitor, equipping you with PC functions right there and then. More importantly it gives you access to local files, remote desktop access and the wealth of apps, games and movies available in the Google Play store. The best part? It will cost just under US$100.
Being about as small as a normal flash drive or Wi-Fi dongle, the idea is that you fling Dell's dongle in your bag or pocket and plug it into a screen's HDMI port. This will then pull up that familiar Android Jelly Bean 4.1.2 interface we've come to know and love. Interestingly, if you've got the correct set of tools installed you can use it exactly as you would use your lappy – like installing QuickOffice Pro using the built-in Wi-Fi. To get your navigation on you'll need to connect a Bluetooth Mouse and keyboard, or plug them into the dongle's two USB ports.
On the inside its guts are made up of what would essentially make up some mid-range tablets – so a 1.6GHz dual-core tablet and Google's OS. There's 8GB of internal storage, expandable via microSD – although it's unclear whether apps can be installed to an external card.
It's Project Ophelia's remote access that will prove useful for a lot of PC users. PocketCloud on Ophelia means you'll be able to access and use your PC as though you were sat perched in front of it – you can even download and upload files.
Google's given it the full thumbs up so Project Ophelia is fully Google-accredited, which should take care of your entertainment when that mind-numbing excel spreadsheet is starting to wane on your patience.
It's hard to categorise – it's not a tablet, PC, or a cloud-only device – but it can run applications natively as well from the cloud. So what you're essentially looking at is a dongle that allows people to carry their computers in a 3in dongle form-factor. Combine this with its low price tag and Dell could be onto something special.
You might also like
MWC 2013 – Firefox OS review – hands on
Nintendo Wii Mini hitting the UK on March 22nd
MWC 2013 – Nvidia Phoenix could be your next smartphone