MWC 2010 – Samsung Wave makes a splash
Just as expected, Samsung has just pulled the covers off its latest handset, and the first phone to run its brand spanking bada OS.Called the Samsung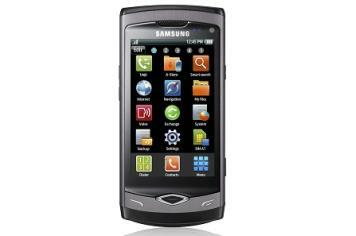 Just as expected, Samsung has just pulled the covers off its latest handset, and the first phone to run its brand spanking bada OS.
Called the Samsung Wave (also known as the rather less aquatic S8500), the handset gets its name from its connection to bada, which is Korean for ocean.
It'll be spearheading Samsung's attempt to make "smartphones for everyone", hopefully meaning we'll be seeing a reasonable price tag when it hits the shops in April this year.
When it does, you can expect it to pack a 3.3-inch Super AMOLED screen, Samsung's new screen technology for a brighter, clearer screen, a proprietary 1GHz processor, a 5 megapixel camera with flash, and the updated, more intuitive Touchwiz 3.0 UI, allowing for more customisation with up to 10 home screens.
Social Hub is just one addition in 3.0, which allows you to integrate social network information into your contacts list – something we've seen a couple of manufacturers do recenty. You'll be able to view contact info, History (a list of all your phone calls, emails and SMS between each other), Activities (status updates) and Media (photos and videos posted) for each person, as well as a push calendar for bringing all your events from various sites together.
As for multimedia, the Wave is capable of both recording and playing back 720p HD video, packs multi-codec support for DivX Xvid, MP4 and WMV formats, works with Flash and even supports next-gen Bluetooth 3.0 and the faster 802.11n Wifi standard.
Of course one of the big selling points for this phone will be its open platform OS, which has allowed Samsung to launch the Samsung Apps store for developers to create applications for the handset.
As we told you last year, Samsung is expected to boost developer uptake of the OS with a prize fund for the best apps – a nice touch to help get the app numbers up in time for the launch of the handset.
We're off to go and have a play with the Wave now, so keep it locked to Stuff.tv for hands on snaps and first impressions shortly.
For more announcements from the show as they happen, check out our Mobile World Congress live blog.
MORE MWC NEWS
– Sony Ericsson X10 Mini and X10 Mini Pro arrive
– Mobile World Congress rumour round-up