Man creates entire iOS 7 home screen in Microsoft Word. Yes. Seriously
Our minds are boggled. Our Word skills are put to shame. And yet, all we can think is: Why? Why would anyone do this?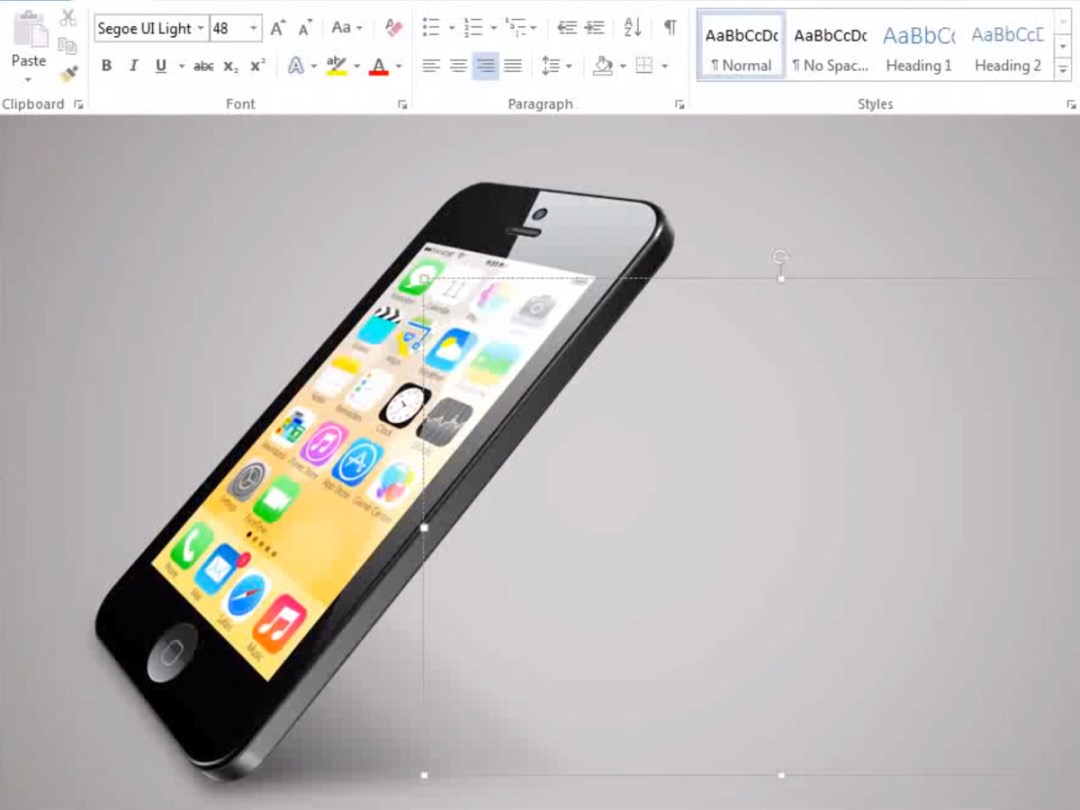 Back in the day, we used to think we were rather good with Microsoft Word. Oh yes. We rocked Comic Sans like it was nobody's business, and don't even get us started on the crazy multicoloured 3D letter effects we could whip up at a moment's notice. We were living on the edge, man.
Fast forward to 2013 though, and things have advanced far beyond anything our 11-year-old brains could comprehend. Take YouTube user Vaclav Krejci for example. He's recently posted a video demonstrating how iOS 7 could have been designed in Microsoft Word.
Yeah, we thought he was crazy too. Then we watched this:
Who needs Photoshop?
Recreating the icons using nothing but text, fonts and shapes, marvel as a near-perfect replica of Apple's latest mobile OS is crafted before your eyes.
Some of the more complex icons like Apple Maps are no mean feat to replicate, but that doesn't stop the Word Wizard from working his magic.
Skip to the 9min mark and you'll witness the creation of a photo realistic iPhone 5. Again, completely crafted in Word.
Time to cancel our Photoshop subscription…