MacBook Mini photos 'leak'
Apple rumour haters, cover your eyes. According to a Russian magazine, this is the new 10.4in MacBook Mini – a stripped down version of the already-qu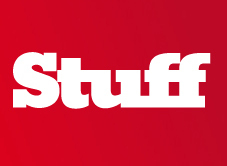 Apple rumour haters, cover your eyes. According to a Russian magazine, this is the new 10.4in MacBook Mini – a stripped down version of the already-quite-stripped down MacBook Air – which will launch later this year for $899 (£640).
The close proximity of April fools and the seeming lack of space for ports has already got our fake-o-meter's needle going crazy, but the magazine also supplied some specs to lend it some credibility – it'll apparently have a 64GB solid-state drive, Atom Z740 processor and just one USB port.
Given Apple's decision to keep its laptops premium rather than affordable, it seems unlikely that it'd lower itself to a netbook-style model. And this concept doesn't fit with more credible rumours from a Reuters insider that the company has ordered some 10in touchscreens for a device to be released later this year. But it might be at least be a decent comeback to Microsoft's new Apple-bashing ads.
Apple 'MacBook Mini' vs MacBook Air