MacBook Air 2011 arrives
We've heard the rumours, now find out what made the official spec list...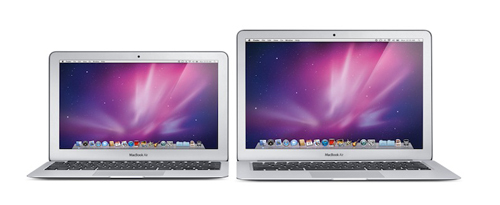 It might be late to its own party, but as we know being fashionably late takes a lot of preparation. Now it's here, alongside the new Mac OS X Lion operating system, it's time to separate the facts from the rumours. As expected, it's available in those familiar 11.6 and 13-inch ultra-thin guises, whilst adding Thunderbolt and Intel's new i5 and i7 processors.
The 11.6-inch base model Air runs on a 1.6GHz i5 processor, 2GB of RAM and 64GB flash storage, which can be upgraded to 4GB and 128GB, respectively for more moolah. If you're hoping to pump more spec into your new-fangled slice of tech, built to order options include adding 256GB of flash storage – a MacBook Air first.
The 13-inch model boasts more power with a 1.7GHz i7 processor, 4GB of RAM and 128GB or 256GB flash storage. The option to give it a 1.8GHz power boost will no doubt appeal to many. As expected, the new slivery slab ships with Mac OS X Lion, the backlit keyboard has made a much welcomed comeback and prices start from £850.
Also
Apple's new Thunderbolt display
Rumour Mill – Thunderbolt monitors
Need to know – Thunderbolt I/O