Mac OS X Lion incoming
Apple is readying its Mac OS X Lion operating system, and boy are we in for a treat...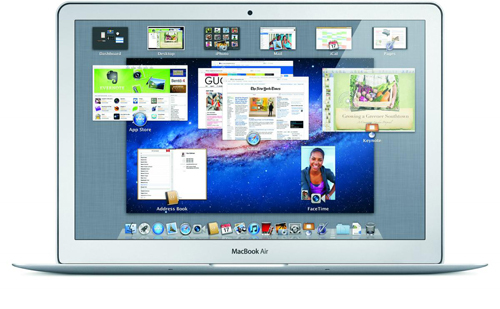 We're pretty confident the next-gen instalment of Apple's OS is due to arrive as early as tomorrow, alongside a load of brand spanking new MacBook Airs. Its ingredients have us pretty excited – we're talking multi-touch gesture controls, better apps compatibility, full screen support and improved app management with LaunchPad. Finely tuned multitasking skills are also on the cards with Resume, and thanks to AirDrop, simple file transfers to other users within a 30 foot range will be a cinch without a Wi-Fi hotspot in sight.
The fun doesn't stop there. You can access emails more intuitively with a favourites bar and conversation threads a la iPhone, and taking a leaf out of HP's webOS, Mission Control stacks or 'piles' – as Apple (so delightfully) puts it – open windows and apps for better management, which will be handy for lessening clutter.
With over 250 new features, OS X Lion's roar is pretty powerful. Want to know more? You can get the full low-down on OS X Lion by reading our Need to know.
Also
CoPilot Live Premium app heads to iPhone