LG Optimus Hub emerges in video preview
Budget Android blowers get set to welcome a new member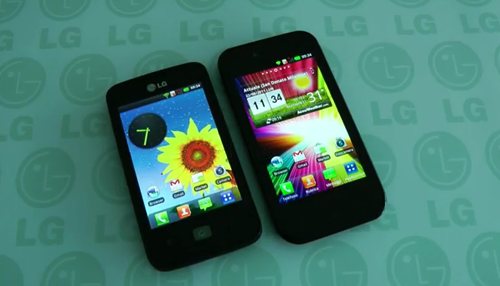 Jumping on the smartphone bandwagon can be difficult when you're feeling thrifty. Luckily, LG is aware of the need for affordable, entry-level smartphones that are good enough to keep up with the masses, but not too clever that they warrant a high price tag. LG's Optimus One did a pretty good job of that and now, what appears to be its successor – the Optimus Hub – has been captured on camera by Italian website HD Blog.
It's still dinky, but has swapped solid buttons for a selection of touch-sensitive keys. It's been upgraded in the spec department, too, boasting an 800MHz processor, Android 2.3.4, a 3.5in 320 x 480px screen and 512MB of RAM. So far, so under-powered – but you can't argue with its price tag, which is rumoured to be around £170.
We're yet to receive confirmation from LG as to whether it'll be hitting the UK, but if it doesn't there are plenty of other budget smartphones to choose from such as Vodafone's 555, Orange's Monte Carlo and HTC's Wildfire S. But if you want to hold out for the Optimus One's successor, take a look at what you could be getting:
Also
5 of the best budget smartphones
Smartphones outsell feature phones in Europe
Electrolux Laptop Kitchen the future of cooking?