iTunes songs from 59p, plus MacBook Pro 17in UK price
After a slight but entertaining Macworld keynote (check my full coverage) I've finally managed to uncover UK pricing details. All UK prices include VA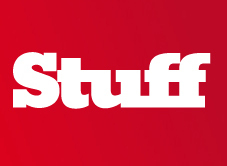 iTunes songs will be available at three price points from April – 59p, 79p and 99p (as opposed to 69c, 99c and $1.29 in the US). Albums will remain at £7.99. Apple's VP of filling-in-for-Steve,  Phil Schiller, said that most songs would be at the lowest price. However, it's likely that chart singles will be more expensive.
iPhone users can now download music from the iTunes Store over the 3G network, as well as via Wi-Fi.
iWork 09 is available now and costs £69 or £54 with the purchase of a new Mac. iWork.com will be a free service for iWork owners – but only while it's in beta. After that, you'll need to pay a subcription. Or switch to Google Docs.
iLife 09 will be available later in January and will cost £69 and be pre-installed on any new Macs. Unlike iWork, it requires Mac OS Leopard. Having had a quick play, I'd say it's a massive improvement, particularly for video editing.
Apple MacBook Pro 17in will ship at the end of January and will cost £1949 (which compares pretty favourably to the US price of $2799). The standard configuaration is 2.66GHz Intel Core Duo with 6MB L2 cache, 4GB RAM, 320GB hard drive and two video cards – Nvidia's Geforce 9400M and GeForce 9600M GT with 512MB video memory. If you want to get the hyped 8-hour battery life, you'll need to switch off the second video card.