iPhone 5 review update – iOS 6 Maps
Apple "just getting started" with Maps app – but are the errors a deal-breaker?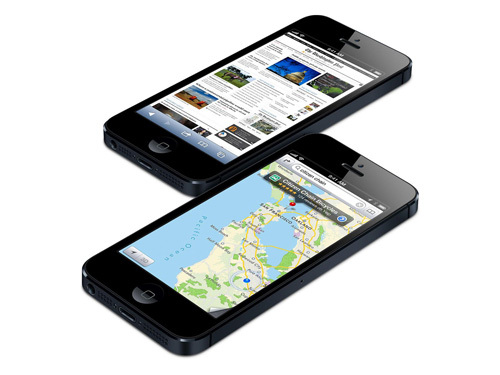 Since the iPhone 5 – and iOS 6 – launched, it's fair to say that Apple's new Maps application has proved contentious with users.
As we've noted, users have reported a number of issues with the Maps application, from incorrect locations and wrong place names to cities covered by clouds. While we tested the iPhone 5 to the best of our ability in our review – and the iPhone 5 is still a stunning piece of kit – the issues with Maps only came to light once a large number of users worldwide had updated to iOS Maps.
Apple has already responded to the situation with a statement here – noting that the service will improve as more people use it – but it's fair to say that this is could be a deal-breaker for many who rely on the functionality of Google Maps on a day to day basis.
For this reason (and until Apple's Maps functionality is significantly improved) we have updated our review of the iPhone 5.
Stuff editor Will Findlater says: "There are four bits of functionality that are fundamental to the smartphone experience: communication, apps, entertainment and mapping. If any one of these is broken, it's a devastating blow to the device – and while not broken as such, it's now clear that iOS 6 Maps' data is hugely deficient compared to that of the Google Maps app it replaces.
The iPhone 5 is still a stunning piece of hardware and an exceptional communication device with by far the best app roster of any phone. If you don't care about maps, it's the best smartphone you can buy. But if you do, you're better off with the Samsung Galaxy S III or HTC One X. That's why they're back at the top of our Top 10, with the iPhone 5 newly installed at number 3."
This story will evolve, and we're going to keep a very close eye on it. Future changes to iOS 6, upgrades to Maps or even the forthcoming Google Maps app could redress the balance once more – so make sure you stay tuned.
New Far Cry 3 trailer shows off brutality of island life
New Smart Forstars concept car features built-in projector
Sony: everything the Wii U can do, the PS3 and Vita do already