iPhone 5 picture surfaces
A leaked photo of a claimed iPhone 5 has reached our desk. But is it really Apple's new superphone?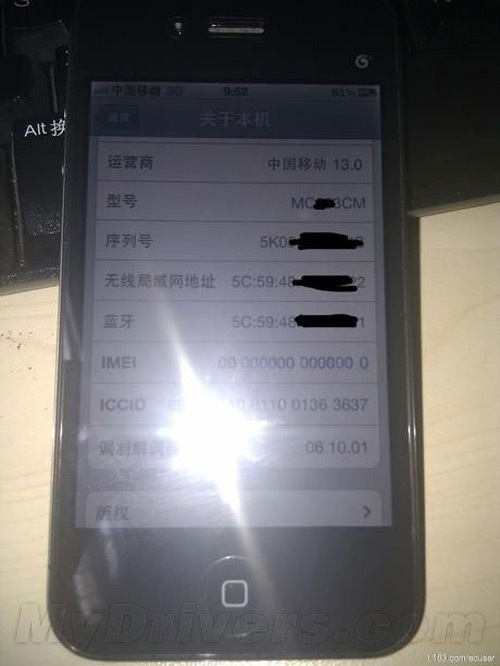 This leaked photo claims to be of an iPhone 5 and looks very much like an iPhone 4. So, either it tallies with existing rumours of an incremental hardware upgrade for the phone, sometimes dubbed the iPhone 4S, or it's just an iPhone 4 masquerading as something new and exciting. Things to note are the China Mobile 3G logo at the top, lack of IMEI number and unreleased software version – all pointing to a model that is 4G TD-SCDMA compatible so it can run on the Chinese network. Rumours are rife of Apple joining the 32 million-subscriber network in September. More fuel to that release date fire then. The bad news is China may get the iPhone 5 before everyone else. Grumble.
Also
Apple's App Store reaches 15 billion downloads