iPhone 5 to launch on October 4
Our divining rods have hit overdrive as the long-awaited day may be confirmed at last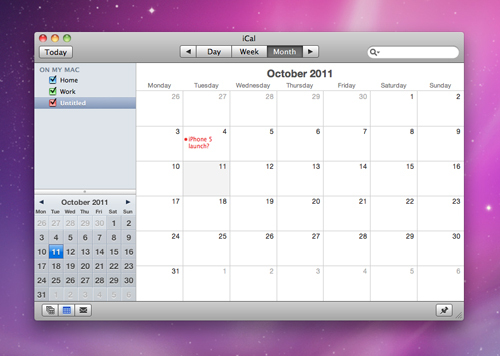 Sources close to Apple have stated that the iPhone 5 will be revealed to the world on October 4th, at least if the report by AllThingsD is anything to go by. The mystery whistle blower also stated that the long-awaited iPhone would go on sale a few weeks after the announcement.
Steve Jobs' continuing health problems mean that Tim Cook will be stepping in to the spotlight, no doubt aware of the intimidating size of the shoes he has to fill. Join us by marking the date in your calendars, although we're going to err on the safe side and use a pencil for the time being – we've been hurt too many times before.
Want more iPhone 5 news? Read these…
Budget iPhone 4S to launch with iPhone 5?