iOS 5 secrets
As fun as all the extras are on iOS 5, there are even better ones we bet you haven't heard about yet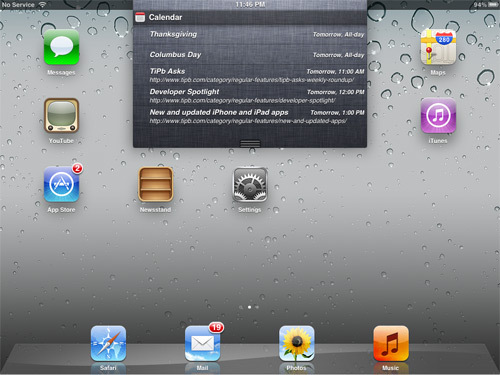 Now that iOS 5 has landed and we're all playing with our shiny new iPhone 4Ss, everyone's enjoying the new pull-down notifications, quick-camera access and Apple's iCloud.
There's more to iOS 5, though. The iPhone is now more customisable than ever before. Here are our favourite little extras.
Customise your alerts
You can now, in a BlackBerry style-way, set your LED flash to act as an alert for when you receive a message or call. But Apple has taken it further, letting you use different vibrations for different alerts – so when your mate uploads a new planking photo to Facebook you'll know to ignore it. You can even make your own custom vibrations.
You can also use Assistive Touch – which isn't for the disabled only, despite its name – to set certain gestures to do what you want, like a side-to-side swipe to turn off the screen.
iOS 5 hears you
Through magic or sorcery – or maybe science – iOS 5 can recognise your headphones and automatically adjusts the volume to your previous setting. Ideal for those switching between buds for out-and-about use and over-the-ear cans when reclining at home.
Keyboard shortcuts
"Sorry I'm going to be late, again". Using iOS 5 you can programme phrases using shortcuts rather than typing out that same old message you use all too often. Good stuff, but it doesn't bode well if Apple's hoping to replace the keyboard with Siri.
Snap at a distance
Apple is finally putting up a good fight in the camera war with the iPhone 4S's 8MP snapper. It's also – after years of insisting that you use the touchscreen to take photos – finally letting you use the volume up button to click the shutter. You can also use the volume up button on your headphones to take a photo, so snapping away with the camera set on a table is much easier now.
Could this herald a host of new angles for those Facebook profile pictures at last? And if you haven't yet worked out how to access the camera screen button when still locked, double tap the home button.
Control who knows where you are
If you're a little edgy about your location being grabbed by every advertiser on the web, fear not. iOS 5 lets you select who can see you, including an option to turn off location based iAds. That's reassuring.
UPDATE: We've worked out how to put the Newsstand icon into a folder (Apple doesn't want you to). Here's how to do it
Also