Intel system-on-a-chip going quad-core with ValleyView
Super-fast graphics and quad-core power all on one chip should help Intel scare Nvidia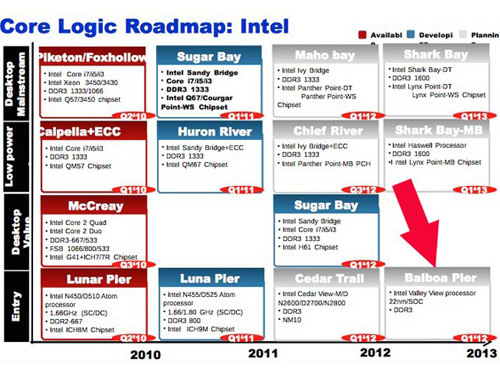 When it comes to mobiles, processors from Nvidia, Snapdragon, and ARM are owning the market – but Intel plans to wade in with its own quad-core system-on-a-chip called ValleyView.
Documents leaked from Intel detailed the ValleyView chips, which will feature an onboard GPU with four "Gen 7" graphics engines – making it seven times faster than the E600 Atom GPUs. ValleyView will also support up to 8GB DDR3 RAM, a camera interface, an image coprocessor, and display controller with VGA and HDMI interfaces. Plus it'll work with USB 2.0 and 3.0 – all making it sound ideal for the Microsoft Surface.
But we'll have to wait until 2013 until these chips land – perhaps on the next generation Microsoft Surface then?
[Via CNET]
You may also like
Sony VAIO Duo 11 tablet/laptop combo spied
nüüd iPad case's waterproofing blows our minds
Wii U rumoured to be landing November 18th