InSync Transport Case holds 16 iPads at once
Wheeled carry case charges and syncs all your Apple tablets in safety and style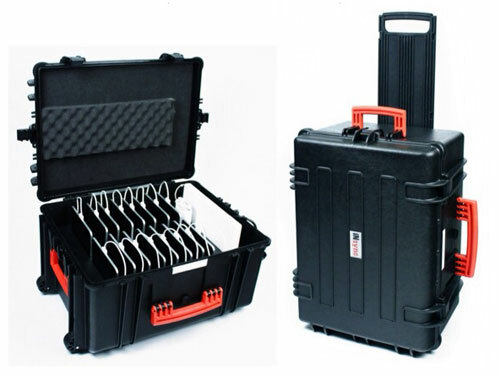 If you're lucky enough to own 16 iPads and a 13-inch MacBook, and need to carry them around all at once (yes, we're fully aware of how unlikely this is), we've found the perfect travel companion for you: the InSync Transport Case.
Totally unrelated to the noughties boy band that propelled Justin Timberlake into stardom, the InSync features slots for all the items, and you can also connect charging cables to the lot; a mains lead then allows you to top up all their batteries simultaneously. You can also connect them up to a computer if you want to sync them.
Obviously, the InSync isn't going to be relevant to most people's interests – even those that adore the iPad – but we imagine it'll come in handy for anyone using multiple iPads for business, retail or marketing. It'll set you back around US$645 (£410).
[via Cult of Mac]
Nook Simple Touch coming to the UK
New Grand Theft Auto V screenshots show off transport
Your next car could be completely silent