Icon – Monitor Audio i-deck
Self-adjusting auto acoustics? Talk about a clever dock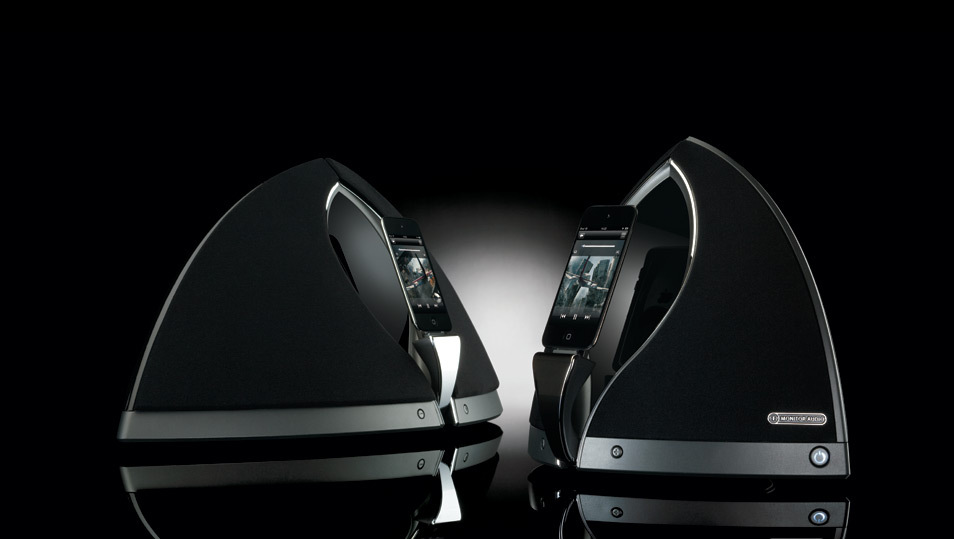 Another dock. I'm bored already…
Prepare to be blasted from your lethargy with not only four ceramic-coated alloy drivers each powered by its own amp, but staggeringly good looks combined with sound to make even the most humourless audiophile twitch at the corners of his mouth.
How?
The i-deck takes a digital signal from your iPod or iPhone, feeding it through a superior 28/56 bit dual digital-to-analogue converter. There's also an internal mic to measure the room's acoustics and adjust sonics on the fly using its Automatic Position Correction system. Good enough?
Impressive, but why are there two?
The i-deck 100 is £300, while the slightly larger i-deck 200 costs £400. Naturally, the latter also has better spec and bragging rights, if you've got the space. If nothing else, making the decision between them should stave off your boredom a little while longer.
Also
Bose Companion 20 speakers unveiled