Huawei Ascend W1 eyes up the HTC 8S
Huawei's Ascend W1 aims to take on the more wallet-friendly side of Windows Phone 8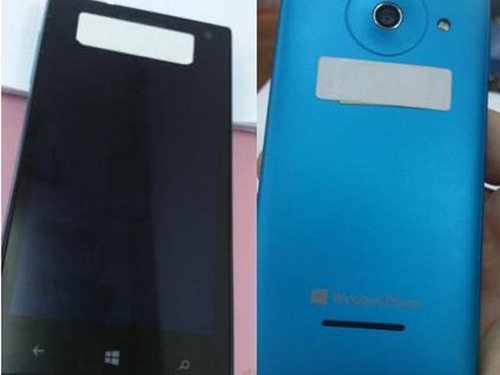 If rumours prove to be true, the forthcoming HTC 8S Windows Phone 8 smartphone may have competition in the form of the Huawei Ascend W1.
The Huawei Ascend W1, which will allegedly arrive in November alongside the other Nokia and HTC Windows Phone 8 devices, represents the lower-end of the smartphone scale – but it's anything but feeble. It packs a 4in display, 1.2GHz dual core processor, 512MB of RAM and 4GB of storage for songs, games and the rest – enough for the averge user, if there really is such a thing.
Looking at the leaked image above, it's clear that Huawei has been inspired by Nokia and HTC's shift towards bright, elegant and bold design, as indicated by the matt cyan back panel that you really can't miss. It won't please everyone but we rather like this explosion of colour that Windows Phone 8 has inspired.
The Huawei Ascend W1 is reportedly priced around £190, which would make it a bit of a bargain considering it's more powerful than a lot of current devices – think the Lumia 800 and Lumia 710 – and comes with Windows Phone 8, not the stop-gap that is Windows Phone 7.8.
[via WhatMobile]
5 of the best James Bond phones
Eau du smellphone, s'il vous plait
Acer reveals Windows 8 all-in-one PCs with touchscreens