HTC Omega first hands-on pics spotted
HTC's rather chic handset has been officially fondled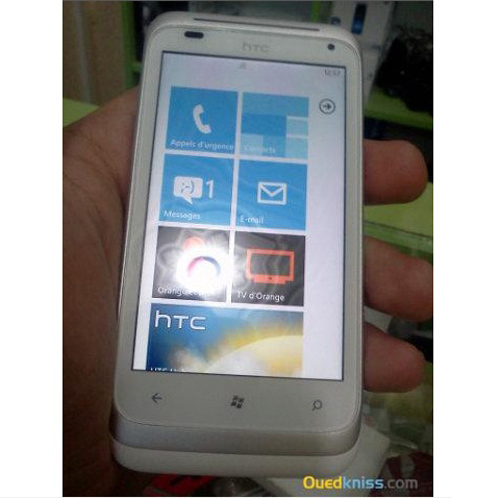 Last week our eyeballs were treated to official press shots of HTC's Omega smartie – one of eight due for official launch this week. Today, the excitement has been turned up a notch thanks to a bunch of hands-on images of HTC's second-gen Windows Phone 7 hardware.
HTC will take the wraps off its Mango-toting handset – alongside a load of others – on 1st September, when it is expected to come fully equipped with a 3.8in WVGA display, 1.5GHz CPU, 512MB of RAM and an 8MP camera, alongside a front-facing one.
Bizarrely, the snaps have appeared on Algerian bidding site Oedness.com and it appears to be running on the Orange network, brandishing the Windows Phone 7 UI. With only a couple of days to go till the big reveal, everything will become clear very soon, so make sure you keep those peepers peeled for the latest mobile phone-shaped info.
Also
HTC Sense 3.5 leaks all over the web
HTC Bliss could be smartphone nirvana
HTC Vigor with Beats by Dr Dre out October 6?