Hands on video – Sony Ericsson Xperia X10
Sony Ericsson announced its first Android handset, the Xperia X10 back in November. We were led to believe it would be out in February but contrary to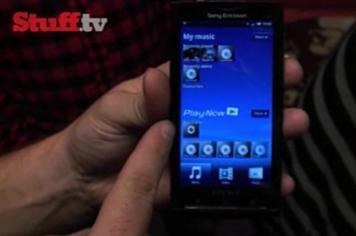 Sony Ericsson announced its first Android handset, the Xperia X10 back in November. We were led to believe it would be out in February but contrary to reports it's now due out some time in March.
So the X10 is the big brother of the X10 Mini and Mini Pro unveiled at MWC this week. It packs a 4-inch capacitive touchscreen, 1Ghz Snapdragon processor, microSD card supporting up to 16GB (8GB card comes in the box), Wifi, GPS and 3G, but disappointingly only Android 1.6, which we've been told will be upgradeable in the near future.
Sporting the customisable UX user interface, the X10's main features are its Timescape and Mediascape applications. Timescape is all about aggregating your phone's entire history, from photos to Facebook status updates to emails, or you can simply filter the info into categories for a more focused (and smaller)  timeline. Mediascape on the other hand will suggest tracks for you to purchase based on what's in your playlist. You can also use it to populate your handset with content about a band or artist in your playlist using information from the web and on your phone.
We were invited to check it out and wasting no time we made sure we bagged a hands on video. Make sure you also check out our hands on pics.