Google smartwatch patent gets approved
Reaching into your pocket for your phone to check the time may be a thing of the past as your mobile will already be on your wrist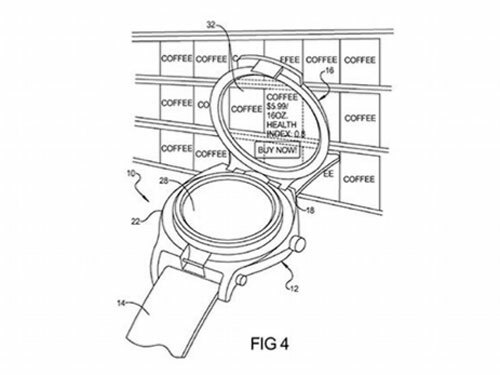 A Google smartwatch could be coming – that sentence has us as excited as, Santa is coming – except this one is more real. Granted it's not real yet but the patent for a Google smartwatch has just been approved.
After the popularity of watches that connect to your phone, in the forms of Kickstarter's Pebble and the slightly less impressive Sony SmartWatch – Google is getting on the bandwagon. Imagine a Nexus watch that runs the latest Android, has a flip top with touch-controlled screens on the inside and outside, plus wireless connectivity. From the picture it looks like the screen will also be clear so you can see what's behind it in an augmented reality that lets you interact with your surroundings.
Perhaps the smartwatch will be a part of Google's Project Glass, or maybe an extension of your mobile so smartphones can stay firmly in pockets. It may even be a complete phone on your wrist. Until more details emerge we're off to test the idea by talking into our Casio to see how that goes down in public.
You may also like
Microsoft Surface phone incoming
Buy a PS3, get a PS Vita free?
EE launching three 4G smartphones today