Google to sell "pure" Android Samsung Galaxy S4
Fancy a version of Samsung's flagship phone – without Samsung's software running on it? You're in...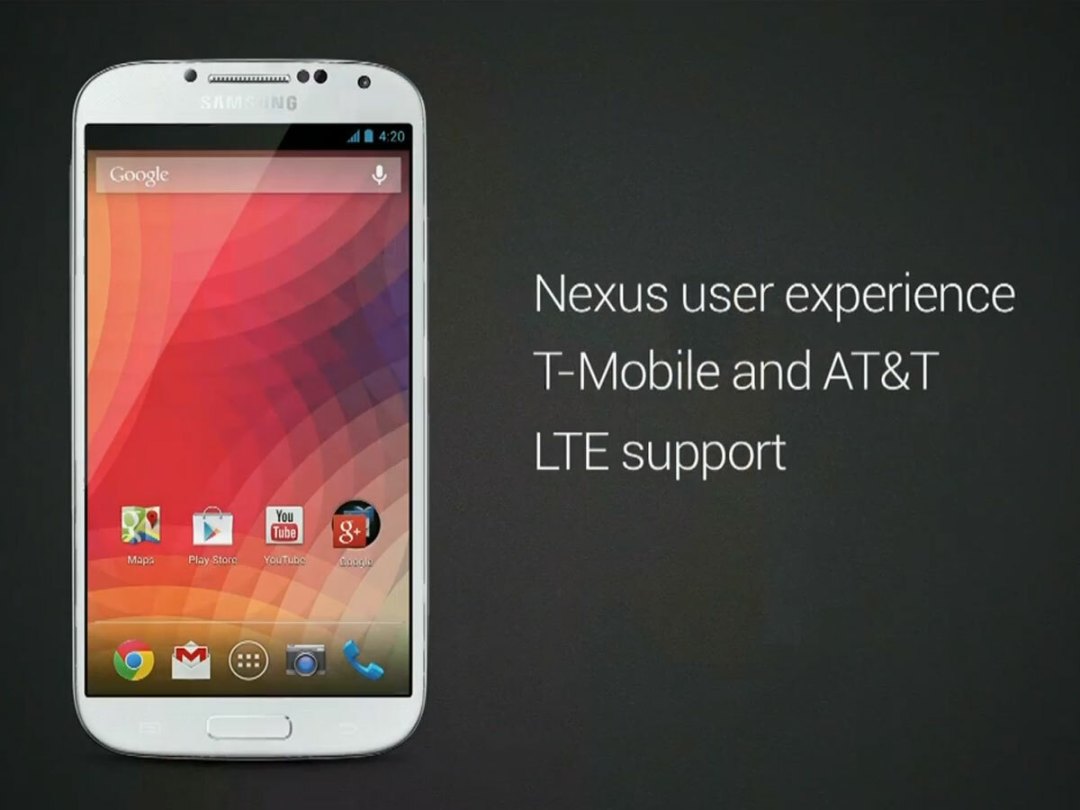 Google has announced plans to sell a version of the Samsung Galaxy S4running the same "stock" version of Android 4.2 Jelly Bean as you'd find on the Google Nexus 4.
A 16GB version phone will be sold through Google Play, SIM and boot loader unlocked, for the sum of US$649 (around £425). This is for the US at first – and there's not yet confirmation of UK availability.
The announcement of this phone at Google I/O got possibly the biggest cheer of the day. Why? Well, people seem to like the cleanness of the stock Android interface; a lot of other manufacturers tend to load their custom-skinned Androids with bloatware and other unnecessary apps. That's not the case with the Nexus 4, and shouldn't be the case with this Galaxy S4.
We'll bring you an update if and when Google announces a UK launch for the S4.