Google Glass specs revealed
A 5MP camera, 16GB storage and all-day battery life are but a few of the specs revealed by Google today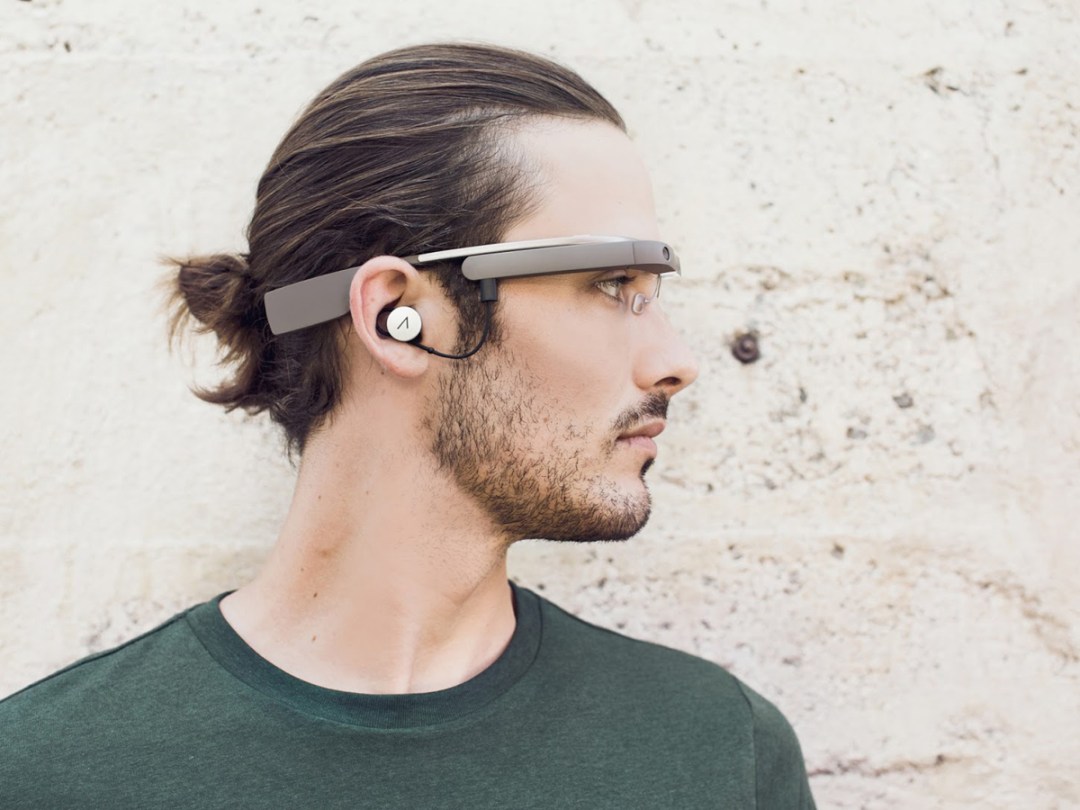 Google has finally revealed the specs list for Project Glass with with today's API release. So what can your face look forward to when Glass goes on sale for all?
For starters it somehow manages to cram in a 5MP camera that'll shoot 720p video, along with a hefty 16GB storage – 12GB of which is usable. That's one big OS – but you'll get access to Google cloud storage too, of course. You'll also get 802.11b/g Wi-Fi and Bluetooth connectivity. And by connecting to your phone you can enable GPS and text messaging functions.
Google's keeping schtum on the controls, but as we revealed in our exclusive first look you can expect voice and touchpad interactions. Google Glasses will sync with Android phones running Android 4.0.3 Ice Cream Sandwich or higher through a MyGlass companion app, which enables GPS support and SMS messaging.
The display will be the equivalent of looking at a 25in HD screen floating about 8 feet away. Sound is delivered, as we reported, directly into your head using bone conduction. Expect to get a full day of battery life from the specs, which pack a Micro USB port for charging.
If you're a Google Glass Explorer you're going to be able to enjoy all these features now. For the rest of us, the wait continues until 2014 to spend that US$1500 (£980).
You might also like
Kobo Aura HD official – the world's highest resolution ereader
Apple iPhone 5S goes into production
Get to the art of the matter with this digital painting kit