Gamescom 2012 – XCOM: Enemy Unknown hands on
We got our thumbs on the forthcoming revival of the famous strategy game franchise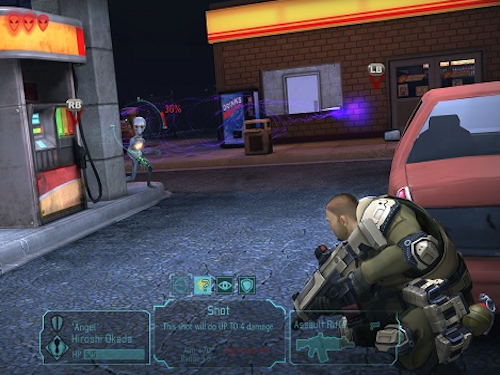 The original 1990s XCOM series was both hugely influential and unique, so when Stuff was ushered into a small room at Gamescom to get up close and personal with the new reboot from 2K, we were suitably excited.
Continuing the franchise's sci-fi setting, the game's premise follows a team of soldiers appointed to defend the earth from an onslaught of extraterrestrial invasions. Once the player has strategically moved every character, control goes over to the enemy. The turn-based gameplay ends when the enemy is in sight, and combat can begin.
The combat system worked surprisingly nicely, too, with the ability to perform a number of different attacks on enemies, and taking into consideration how the environment might obstruct certain attacks. The customisation built into XCOM: Enemy Unknown runs deep. Between missions the player is returned to the main command ship, where a range of elements can be modified – from each individual soldier's weapons and uniform, to deciding what research the ship's science department should carry out next.
It's also here that the next step of action is determined After completing our first mission, we were asked to decide between protecting North America or Beijing from alien attack. Save one nation and it will allocate you more resources; ignore it to protect another, and its panic level will rise. Making these decisions are a key part of the overall strategy 2K hopes to make XCOM a hit.
More exciting for the connected fragger is the introduction of multiplayer – a first for XCOM – with the ability to load out six fully customisable soldiers (or aliens) in a two-player death match, giving the game a whole new level of strategic thinking.
This isn't your average top-down strategy game, nor another Gears of War style shooter. Instead it pulls in elements of both to continue the franchise's unique experience.
XCOM: Enemy Unknown is released in Europe for Xbox 360, PlayStation 3 and Windows on October 12th.
You might also like
Stuff Office Cat's Diary – 15/08/12