Gamescom 2012 – Day 1 round-up
We get our hands on some new titles, take a sneak peek at Assassin's Creed 3, and Ubisoft announces Ghost Recon Online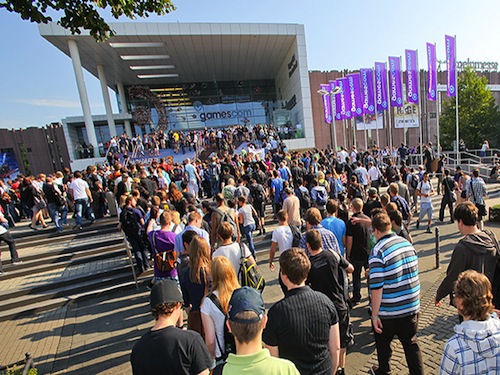 The first official day of Gamescom kicked off in Cologne today, and we were there, scouting the place to get our hands on the best new games that the coming months have to offer.
Starting bright and early this morning, we got to try 2K's upcoming strategy shooter, XCOM: Enemy Unknown – a revival of the popular 1990s franchise. These were some of our initial thoughts.
We also got our hands on Rayman Wii U, which we were particularly fond of. You can check out our first impressions of that too, here.
We also got to take a look at some brand new gameplay from Assassin's Creed 3 – tucked away inside a top secret room. The latest entry in the series has added a new feature in the form of naval battles to its repertoire – Ubisoft showed off footage that depicted the player taking charge of a boat and steering it through a fierce storm before taking down some pesky enemies. 
The environment looked superb, and as the game moved into a pirate-style ship fight, we really got a sense that the weather – which changes in real time – was impacting on gameplay. Keep an eye on the site tomorrow as we'll be getting some hands-on time with the game.
The big event today, however, was Ubisoft's press conference, though if you were expecting the company to announce some amazing new titles, you might have come away disappointed. Ubisoft did, however, announce the official launch of Ghost Recon Online, which enters worldwide open beta today.
Ubi also unveiled two new internet browser Free to Play titles. The first, Silent Hunter Online, is a submarine tactical combat game, while the second title, Anno Online, sees players create their own virtual world of cities and farms (SimCity, then).
Those eager to get involved with some underwater mayhem can apply for a Silent Hunter Online beta key right now, with Anno Online pre-registrations following shortly.
As for those pesky Half-Life 3 rumours, it's looking pretty unlikely. But we'll never stop believing.