Fully Charged: Kanye says album is forever Tidal exclusive, and the Star Wars: Episode VIII teaser
All the news you need to get the morning started
Kanye says album is forever exclusive to Tidal
Could one album get you to sign up for a premium streaming music service subscription? Kanye West hopes so, apparently. His latest album, The Life of Pablo, debuted early Sunday morning on Tidal, a service he has a stake in, and it was expected to be a first-week streaming exclusive. But now West says it's never going to be found elsewhere.
"My album will never never be on Apple. And it will never be for sale… You can only get it on Tidal," he tweeted late last night. In fact, the album was initially available for purchase through both Tidal and his website, but that option was quickly removed in favour of pure streaming.
It's a surprising twist, given how widely anticipated the album was, but will it stick? West has been tweeting constantly lately, with epic rants about his greatness and massive personal debts, not to mention regular requests for his fans to sign up for Tidal. We imagine a lot of people signed up for a Tidal trial in the last few days, but if those subscriptions don't last and subscriber numbers don't ultimately surge, will Kanye really keep his album exclusive to the service? We may find out.
[Source: Twitter]
Star Wars: Episode VIII teaser
Last week, we brought word that Star Wars: Episode VIII had begun filming with director Rian Johnson (Looper, Brick) at the helm – and yesterday, Disney made it official with the release of a first production teaser of the upcoming film. Do not watch this unless you've seen Star Wars: The Force Awakens.
We repeat: do not watch this unless you have seen The Force Awakens. All set? Good. Well, we've got chills. Sadly, it'll be a long while before we can actually see the film: thanks to a recent delay, Episode VIII won't hit cinemas until 15 December 2017, although at least we have Star Wars: Rogue One to look forward to late this year.
[Source: Star Wars]
Apple will fix "1970" iOS bug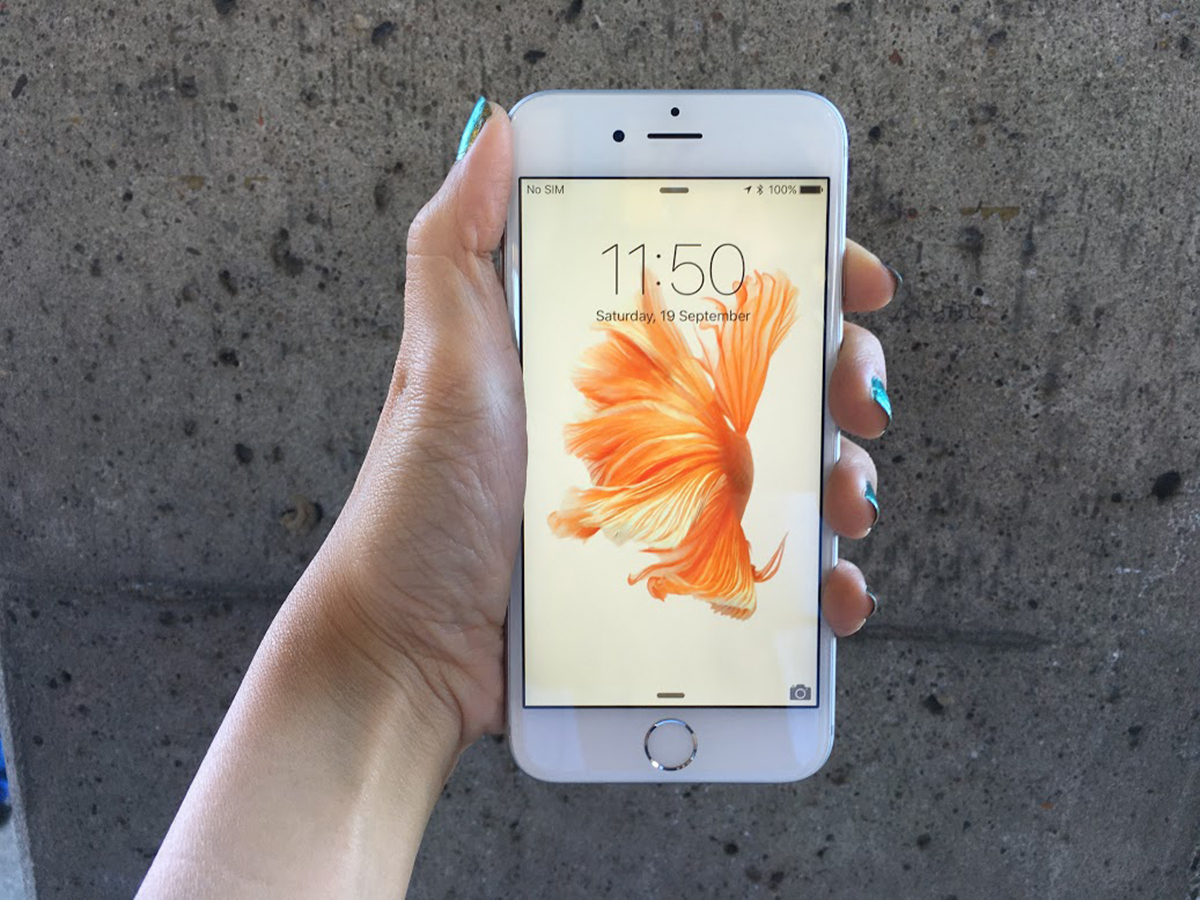 Do you have the curious urge to set your iPhone's date to May 1970 or earlier? Yeah… don't do that. At least not right now: doing so on a 64-bit iPhone, iPad, or iPod touch running iOS 8 or iOS 9 will apparently brick your device, sending you scrambling to an Apple Store to hunt down a replacement after your own mistake.
Apple acknowledged the issue with a new support page, and says the bug will be fixed with an upcoming software update, but there's no timeline for that move as of yet. In any case, we wouldn't recommend trying to reset any modern gadget's clock back 45+ years, lest you wish to tempt fate.
[Source: Apple via AppleInsider]
Daredevil season two trailer
Daredevil on Netflix? Fantastic stuff, we reckon (Jessica Jones too, for that matter), with the first season ramping up the intensity while keeping the sense-heightened hero reasonably grounded. And he'll have a new rival in season two, it appears, with The Punisher taking justice into his own firearm-toting hands.
And there's another surprise guest at the end, so if you're all caught up on season one, give this first full trailer a look – a second trailer will follow on 25 February, and the entire season will drop on the streaming service on 18 March. And don't be surprised if The Punisher gets his own Netflix series before too long.
[Source: YouTube]