Fujifilm X-E1 – the X-Pro 1 has a baby sibling
That 16.3MP sensor, XF lenses, and EXR Processor Pro are all intact, just in a more compact body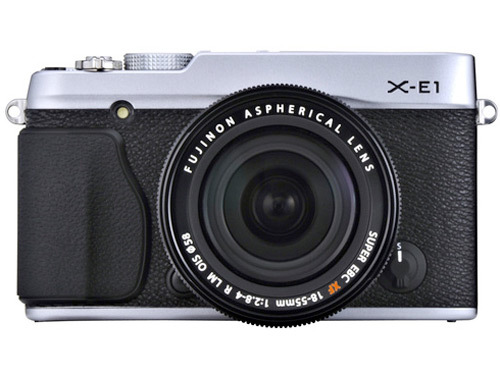 The Fujifilm X-Pro 1, which we reviewed quite recently, now has a smaller sibling in the form of the Fujifilm X-E1 – and it's kept all the best bits of its big brother.
Despite its step down in size, the X-E1 has managed to keep the mirrorless 16.1MP APS-C sensor, those XF lenses, the hotshoe, and EXR Processor Pro. The screen is smaller at 2.8in and the viewfinder is now OLED with 2.36 million dots resolution – plus they've added a pop-up flash.
The X-E1 shoots 1080p video at 24p and has an ISO range of 200-6400 (256000 Max), plus it'll shoot up to 350 snaps on a single charge. As for the look, you'll can opt for the metal body with faux-leather in either black, or two-tone black and silver.
Along with the new cam comes two new lenses, an 18-55mm f/2.8-4 kit lens, and a 14mm f/2.8 fixed length ultra wide-angle lens.
So the big question is, do you save money for the drop in size? Yes. The Fujifilm X-E1 will be US$1000 (£630) for the body or US$1500 (£945) with the kit lens. Much kinder on the wallet than its bigger brother's near £2000 price.
[Via Gizmodo]
You may also like
Kobo launches Kobo Arc Android tablet and e-readers