Facebook phone named as the HTC First
First the worst, second the best? HTC's Facebook phone gets a name ahead of its launch event on Thursday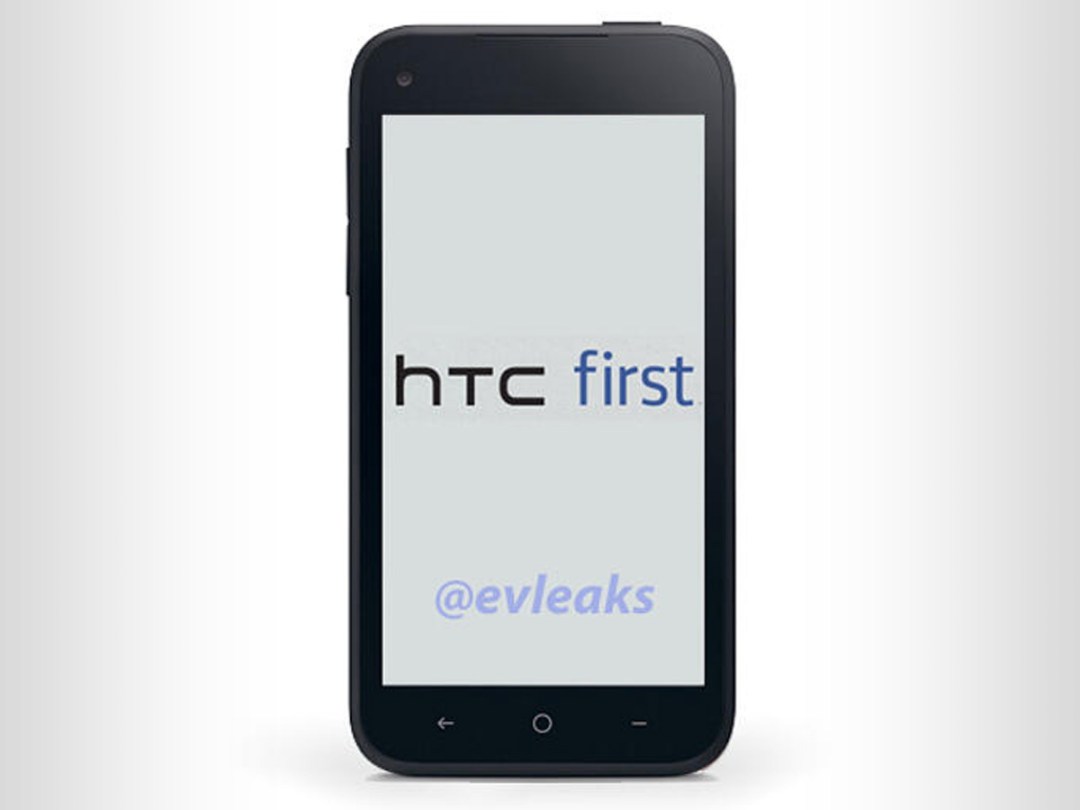 With Thursday's big Facebook/Android event imminent, another detail regarding the company's long-rumoured smartphone has been rumoured today – and it seems to have taken inspiration for its name from the users of another internet titan.
Images leaked today on Twitter by the @evleaks account appear to show that the newly-revealed HTC First will in fact be the first Facebook phone. The HTC First will reportedly feature Facebook's own bespoke 'Home' mobile operating system, which will act as a homescreen and launcher. 
The device was initially rumoured to be called the Myst, but these new pictures seem to sync up nicely with previously leaked images purporting to show the device.
Of most interest to cunning observers is the HTC First's selection of buttons – where an Android phone would normally sport a Home button, the First features a circle that's reminiscent of the Notifications symbol on a Facebook profile. Readers with longer memories will recall the HTC Status, which utilised a Blackberry-esque keyboard layout with little success, so let's hope that the HTC First's touchscreen delivers a better experience.
The HTC First is rumoured to be a mid-range phone targeted at the mass market, and will be available in a range of colours, with red, white and blue cases on show (as seen above).
Will Mark Zuckerberg's empire be extending onto your phone with the HTC First? Stay tuned to find out whether the rumoured Facebook phone is first among equals. 
You might also like
Apple iPhone 6 hits production soon – but iOS 7 is behind schedule
New Google Nexus 7 to go on sale in July?
Smell-o-vision TV pumps scents into your nostrils