E3 2010 – New games pt 1
The first day of the Electronics Entertainment Expo has finished, and there are plenty of tasty morsels to chew on.Here's a roundup of games from day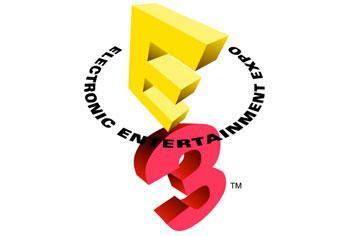 The first day of the Electronics Entertainment Expo has finished, and there are plenty of tasty morsels to chew on.
Here's a roundup of games from day one of E3 2010.
The Legend of Zelda: Skyward Sword (Wii)
Nintendo's big hardware launch is the Nintendo 3DS – the 3D-toting successor to the DSi. Lots of games have been announced for the platform, including many resurrected titles from Nintendo yesteryear.
Zelda fans will be happy to hear that The Legend of Zelda: Ocarina of Time is coming to the 3DS, while the Wii gets Skyward Sword (above) which has plenty of sword-swinging action with Wii MotionPlus. We should see it sometime next year. 
Goldeneye 007 (Wii)
The game that defined the N64 is being re-made on the Wii, along with the voices of Daniel Craig and Judi Dench. Destructible environments, 50 different characters, 4-way offline and 8-way online multiplayer, plus lots of control options make us excited about this one. Due Christmas 2010
Pilotwings Resort (3DS)
NIntendo's resurrected titles for the new 3DS include Pilotwings and Star Fox 64 3D (not seen since the N64). There's also Mario Kart, Paper Mario and Animal Crossing on the way, plus a stack of titles from third party developers.
Mario Kart (3DS)
There was no playable demo at E3, but the footage show looks promising. And let's face it, Nintendo has had a bit of practice at this one.
Kinect Adventures (Xbox 360/Kinect)
The big news from Microsoft is the Kinect (formerly Project Natal) and it is set to launch with a handful of titles, all of which have a very Wii Sports feel to them (especially Kinect Sports). Although some, like Kinect Adventures, go that little bit further, letting you "jump, dodge and kick your way through exciting adventures", some even including sharks…
Less Wii-esque titles include a preview of an unnamed Star Wars game, and even Forza 4, in which you'll be using an imaginary steering wheel.
LittleBigPlanet 2 (PS3)
At the Sony camp, LittleBigPlanet 2 has been unveiled, offering brand new gaming modes that include racing, flying, shooters, puzzle games, sports and more. There's a particularly trippy screenshot above, which looks suspiciously like the flying mode.
We'll be bringing you plenty more E3 coverage this week on Stuff.tv, so make sure you keep your eyes peeled for more. In the meantime, check out some of our latest gaming content:
E3 2010 – Xbox 360 Slim officially announced
E3 2010 – Project Natal renamed Xbox 360 Kinect
E3 2010 – Nintendo 3DS finally lands
Gaming greats – Oddworld: Abe's Oddysee
Retro chic – Nintendo GameCube (2002)
Gaming greats – Rock n' Roll Racing (1993)