e–Zone charger points to wireless future
Juicing up your beloved tech is essential, but not something that often ignites the passions of us gadget freaks. Sony's WildCharge device certainly c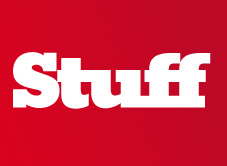 Dubbed e–Zone, this new wireless charging solution uses Near Field Resonance in order to juice up everything from mobile phones to MP3 players. The concept is simple – a gadget packing the requisite antenna sits in a specially designed tray, which also packs the antenna, powering up your tech while you wait.
Think of it like a plate you chuck your keys in when you get home after a day in the office. Qualcomm says the potential is huge too. Rather than having a specific new charging device, this antenna could be shovelled into a laptop, giving you a specific charging area when it's shut.
e–Zone would also play nice with Near Field Communications (NFC), seen in the O2 Wallet and increasingly popular in Nokia blowers. That means it could sync information as well as charging your mobile.
It's due in 2010, with NFC integration coming in a couple of years. Our thoughts, it sounds like a novel way to get your gadgets to power up and play nice.