Dead Rising: resurrected for the Wii
Zombies are not so much in the zeitgeist as they are wrestling it to the floor and feasting on it's brains. You've got Quarantine on Blu-ray, Resident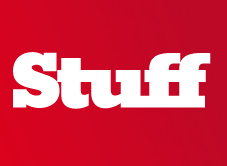 Zombies are not so much in the zeitgeist as they are wrestling it to the floor and feasting on it's brains. You've got Quarantine on Blu-ray, Resident Evil 5 and Left 4 Dead dominating the flashier consoles, and Dead Rising 2 looming on the horizon. The undead are looking surprisingly lively, and Capcom have made sure the Wii isn't left out with the release of Dead Rising: Chop Till You Drop.
The Wii port of the successful 2006 zombie-basher retains it's predecessor's dark humour, letting you use practically anything in the game as a weapon to batter the ravenous cadavers, but sadly this version is graphically mediocre and does without the old open-world layout in favour of gopher missions and annoying zombie poodles.
Dead Rising: Chop Till You Drop is enough fun to keep you entertained from start to finish, but you'll never quite shake the feeling that it should have been better. You can see what we mean by watching our full Dead Rising review.