Creative buffs up its Sleek
Shield your eyes! The very shiny, very smooth Creative Zen Sleek has arrived. And it ain't just sleek - it's slim, too, just edging the iPod for size and weight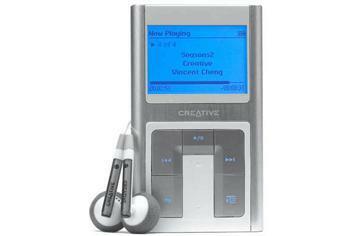 So Creative's going for the juggular. Not content with matching the iPod Mini with the Zen Micro, it's now unleashed the Zen Sleek on the 20G iPod.
On sale later this month for £200, the Sleek's a 20GB MP3/WMA player that's a fraction smaller and 10g lighter than the 20GB iPod. It also plays DRM-ed WMA files, wins on battery life – 16 to the iPod's 15 – and has an FM tuner to put the boot in with. The fact that you've probably got an FM tuner on your Nokia and you hate Smashy and Nicey local FM radio is beside the point.
Looks like Creative could have a hit on its hands here.
We'll let you know the full verdict in our MP3 jukebox Supertest. It's in the September issue of the magazine, on sale August 4th.