Clever glassware collects solar energy all day
Every piece in The Energy Collection acts as a photosynthetic solar cell, transferring it to a battery when replaced on a special shelf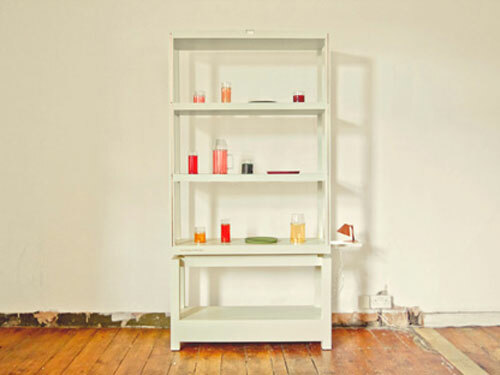 Imagine if every glass and jug in your home was able to absorb solar energy during the day, transferring it to a battery that could then be used to charge your phone or power a lamp. Well, imagine no more, because Royal College of Art student Marjan van Aubel has designed just that.
Each piece of glassware in The Energy Collection is a solar cell featuring a photovoltaic layer of dye. These colours work in a similar way to chlorophyll in plants, absorbing light and turning it into energy. When you place the glassware back on a matching bookshelf, this energy is moved to a battery for storage. You can then plug in USB devices for charging and power.
It's a project rather than a product, unfortunately, so don't expect this to be on sale at your local IKEA any time soon – but you can find out more over at Core77.
You might also like
Researchers replicate artery network using 3D printer
Rumour – RIM's BlackBerry roadmap looks bleak
Nike+ Fuelband Ice shows its working